Ranch architecture has an unpretentious simplicity with modernist design leanings and western-inspired open spaces. Learn the history, characteristics, and strengths and challenges of this uniquely American architectural style. You can also see home listings below and learn which historic Phoenix neighborhoods have Ranch homes.
Neighborhoods With Ranch Homes
Ranch architecture can be found in numerous historic Phoenix neighborhoods and other areas across the Valley. This style of home is simple and elegant, but some later models and new custom builds have more dramatic features. Explore neighborhoods with both new and historic Ranch style homes below.
Featured Ranch Home Listings
View our MLS listings to find Ranch houses for sale in Phoenix and surrounding cities like Mesa, Scottsdale and Tempe. The MLS does not always label architecture accurately, so these results may not include all listings. Please check out the neighborhood pages linked above to see more Ranch houses for sale.
1
2
3
4
5
6
7
8
9
10
11
12
13
14
15
16
17
18
19
20
21
22
23
24
25

Ranch Architecture History & Phoenix Roots
Also known as American Ranch, California Ranch, rancher and rambler (1920s-1970s) — Ranch style homes were highly favored during the post-war period. They offered affordability and more modernist designs than other residences. They also embraced ideologies of the American west, resulting in homes with a casual simplicity and wide open spaces. Following World War II, tract housing began to crop up in American suburbs and Ranch architecture was utilized in many cases. Tract housing is a type of development on a large tract of land that is subdivided into smaller lots with similar or identical houses. These were popular options among middle-class families who were looking for budget-friendly homes.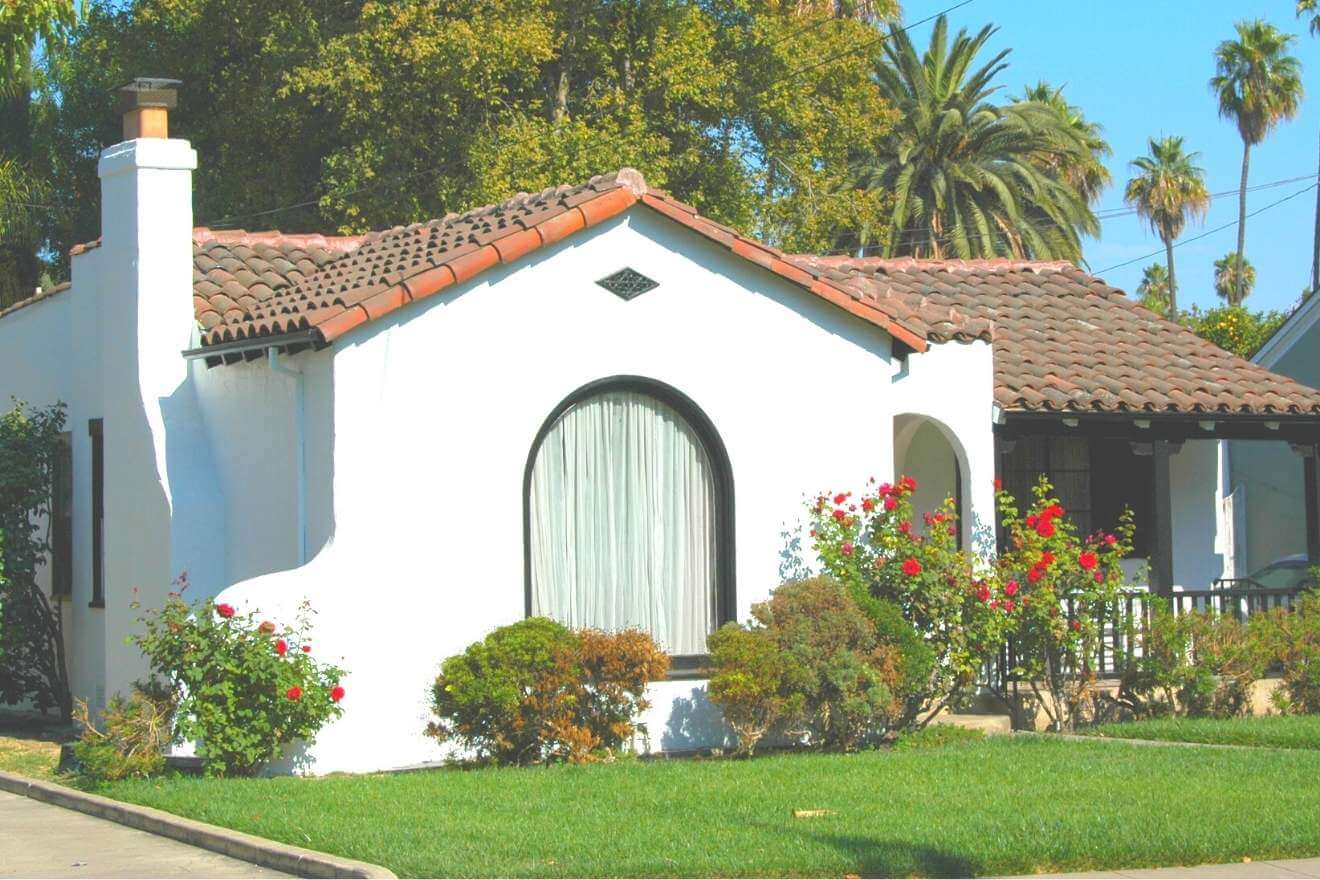 The Ranch style is inspired by Spanish Colonial architecture from the 17th to 19th century. They both often have one level and thick walls made of plaster or stucco covered brick.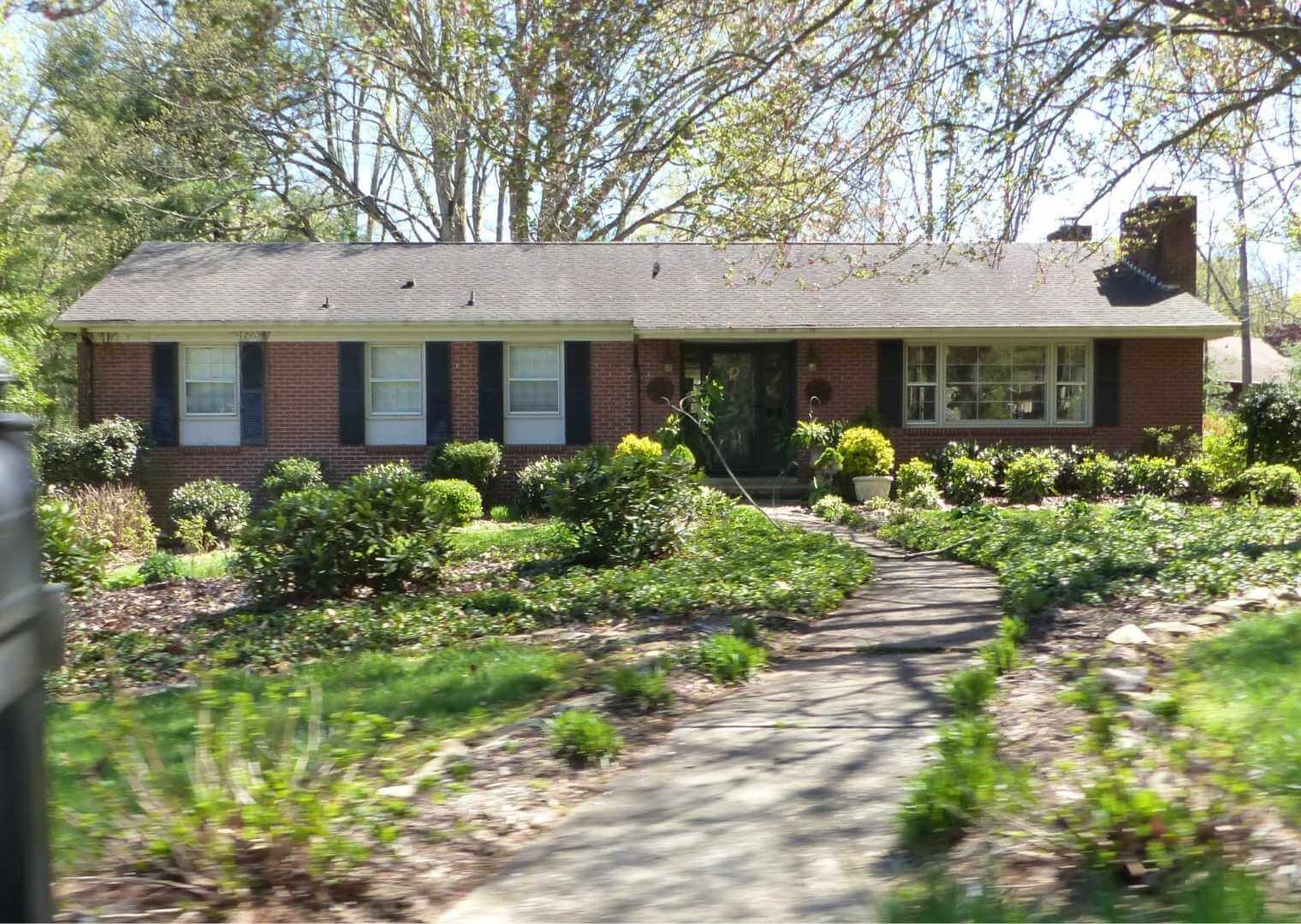 Ranch homes became extremely popular in the southwest following World War I and World War II. Government programs stimulated the housing industry, aiding both home builders and home buyers.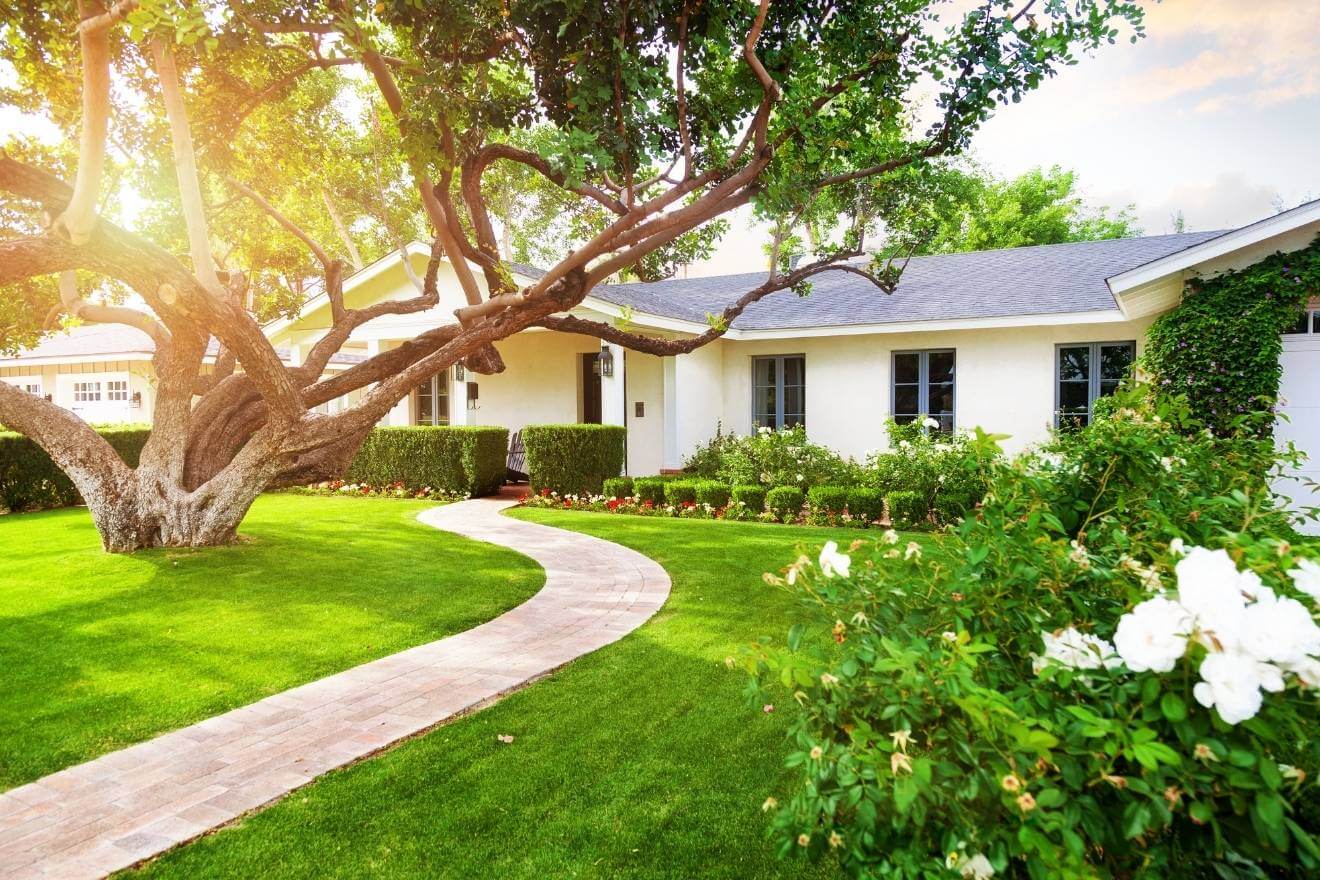 Into the modern 1940s, Ranch style home evolved into the modern Transitional Ranch style. This style of house spread through the suburbs from the 1940s to the 1970s. Track housing in this style made it cheaper and faster to build homes, which was beneficial as the population boomed in Phoenix and other areas of the southwest.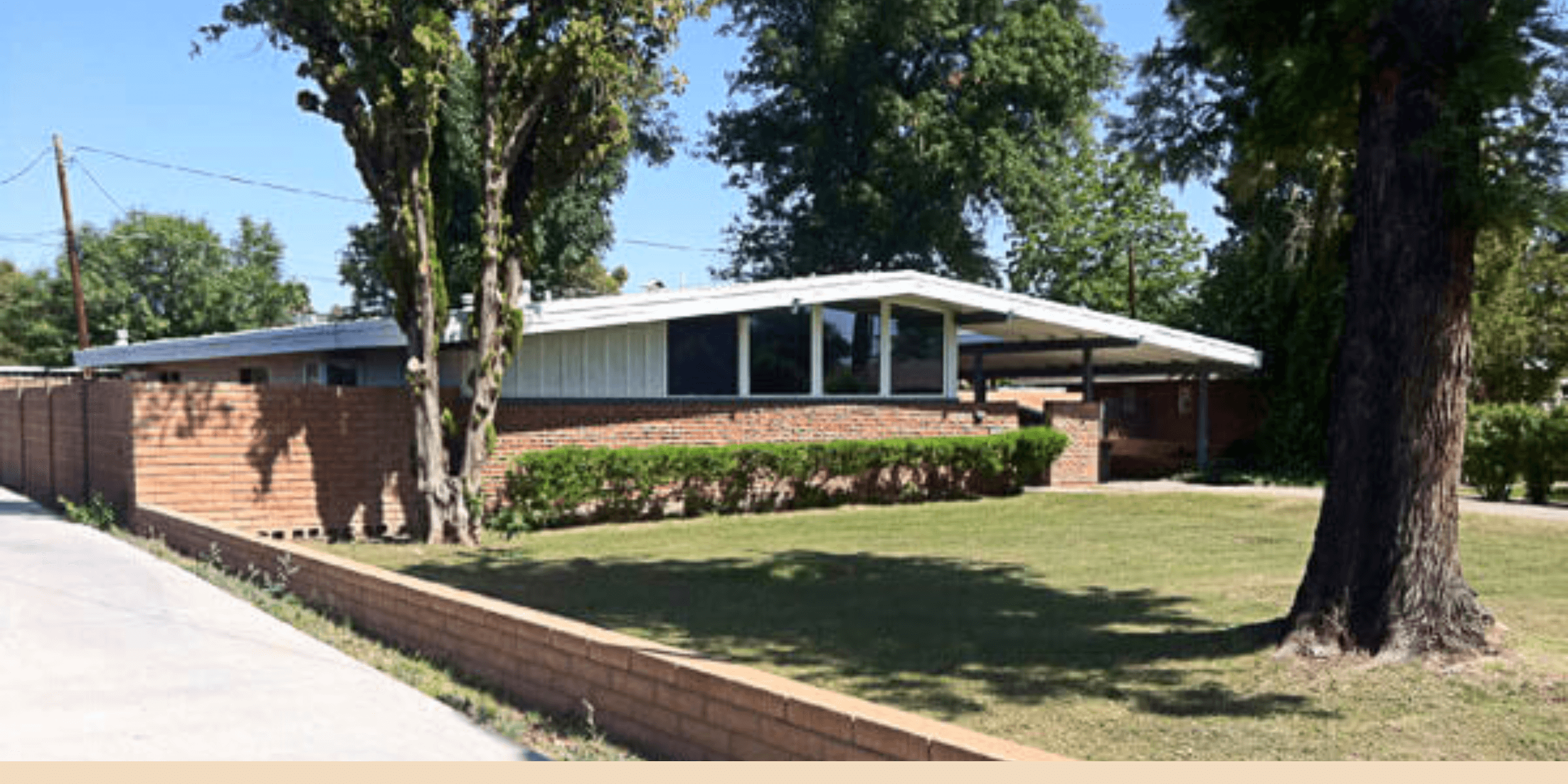 The Ranch style home was carried into the future by the beloved architect Ralph Haver, who work can be mostly be found in Phoenix and the Southwest region. His famous Town and Home model, with it's sloping roofs, mortar brick, floor to ceiling windows, block walls, and unique patios are highly coveted. His work began in the 1940's and ended in the late 1980's. With the end of his work, the Ranch style home era appears to be over, but Ranch-style building saw new interest in the late 1990s as younger buyers were looking for affordable entry-level homes.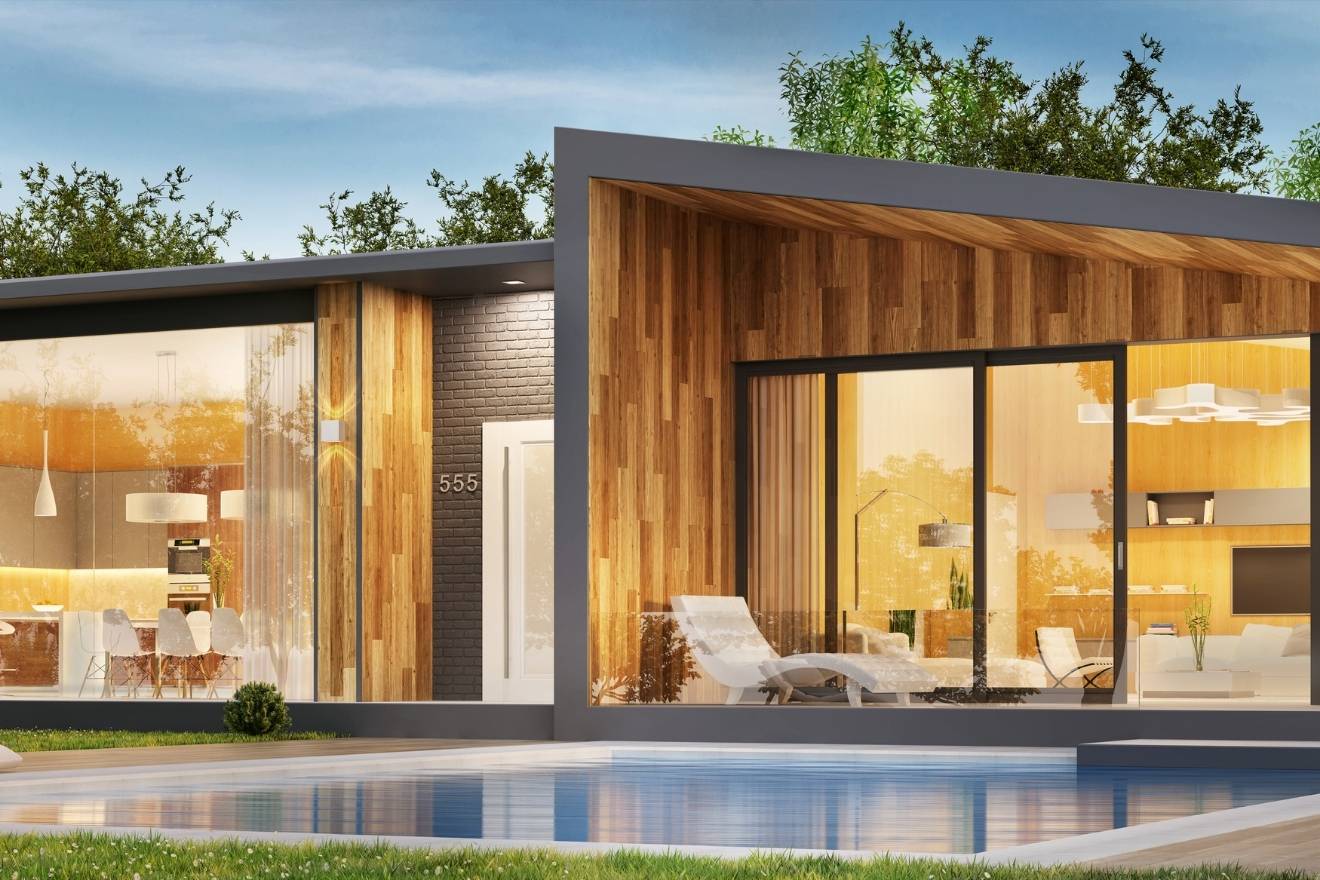 New, custom-built Ranch houses are constructed in the Phoenix area today and they come in many variations. This simple design theme is easy to build on, with some including dramatic additions.
Characteristics of Ranch Architecture
Ranch architecture was inspired by modern design ideas and the sprawling spaces of the American west. These homes tend to have a wide stance with low-slung, single-story floor plans and open layouts. Most Ranch style houses are informal in character, but there are later versions with ornate features like cathedral ceilings and sunken rooms.
While Ranch homes typically have one story, you will find options with split levels and multiple stories. The majority also have asymmetrical "L" or "U" shaped designs.
The outdoors is highlighted in these homes. While front porches aren't emphasized, back patios and large backyards provide a space for families to gather around the barbecue, play games or enjoy alfresco dining. Along with letting in more natural light, sliding glass doors connect indoor living spaces to the outdoors.
Houses with Ranch architecture commonly include large windows, which are sometimes accompanied by shutters. Pitched roofs top these homes and typically have gable or hip designs with long overhanging eaves.
The popularity of Ranch architecture corresponded with the growth of the American suburbs, which meant that families needed garages to store their cars. Attached two-car garages are also very common on Ranch homes for this reason.
Ranch Architecture Strengths & Challenges
There are few challenges specific to this style of architecture. However, models with expansive floor plans may not be as eco-friendly, unless updates have been made to include modern-day appliances and enhanced insulation. A significant amount of landscaping may also be required for bigger estates with large lawns.
In terms of strengths, having few challenges is a benefit in and of itself. Additionally, single-story Ranch homes are easy to navigate for older residents. They're also a good option for people of any age who want a large home without stairs.
For more information about new and historic Ranch houses for sale in the Phoenix area, please contact our team. Our agents will assist you with finding some of the best real estate in Phoenix and other cities across the Valley. We can't wait to help you discover your perfect home or next real estate investment!
Want To Buy A Ranch Home?