Victorian Queen Anne Architecture
Victorian Queen Anne architecture is visually impactful with its ornate features and asymmetrical contours. Browse home listings below and learn which historic Phoenix neighborhoods have Queen Anne homes. Also learn the history, characteristics, and strengths and challenges of this distinctive architectural style.
Neighborhoods With Victorian Queen Anne Homes
While Victorian Queen Anne homes are rare finds, many historic Phoenix neighborhoods have great examples of this style. If you love their fairy-tale look, explore the neighborhoods below to find historic Queen Anne houses.
Victorian Queen Anne Architecture History & Variations
This style was developed in the 1860s by English architect Richard Norman Shaw. It gained steam in the U.S. during the 1870s after being featured in "The American Architect and Building News" magazine. The American Queen Anne style took off in its own direction with attention-grabbing features like ornate spindlework, large wraparound porches, highly textured exteriors, and at times, colorful paintwork. The style reached its height of popularity over the last two decades of the 19th century before it began to phase out during the Colonial Revival period.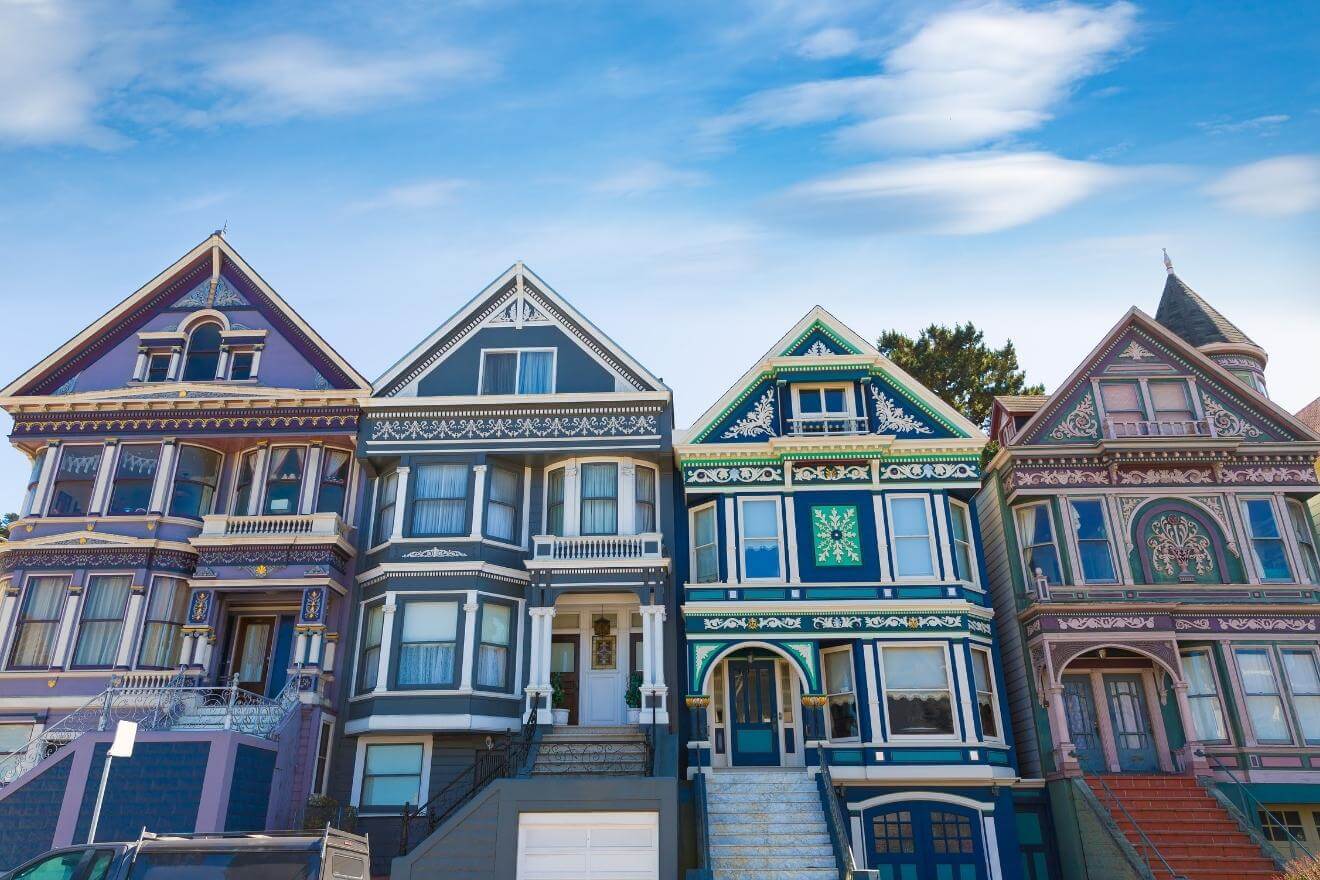 Being incredibly eclectic, you won't see two Queen Anne homes that look exactly alike. These homes are incredibly versatile due to their many variations, from shingle style to tower house and classical.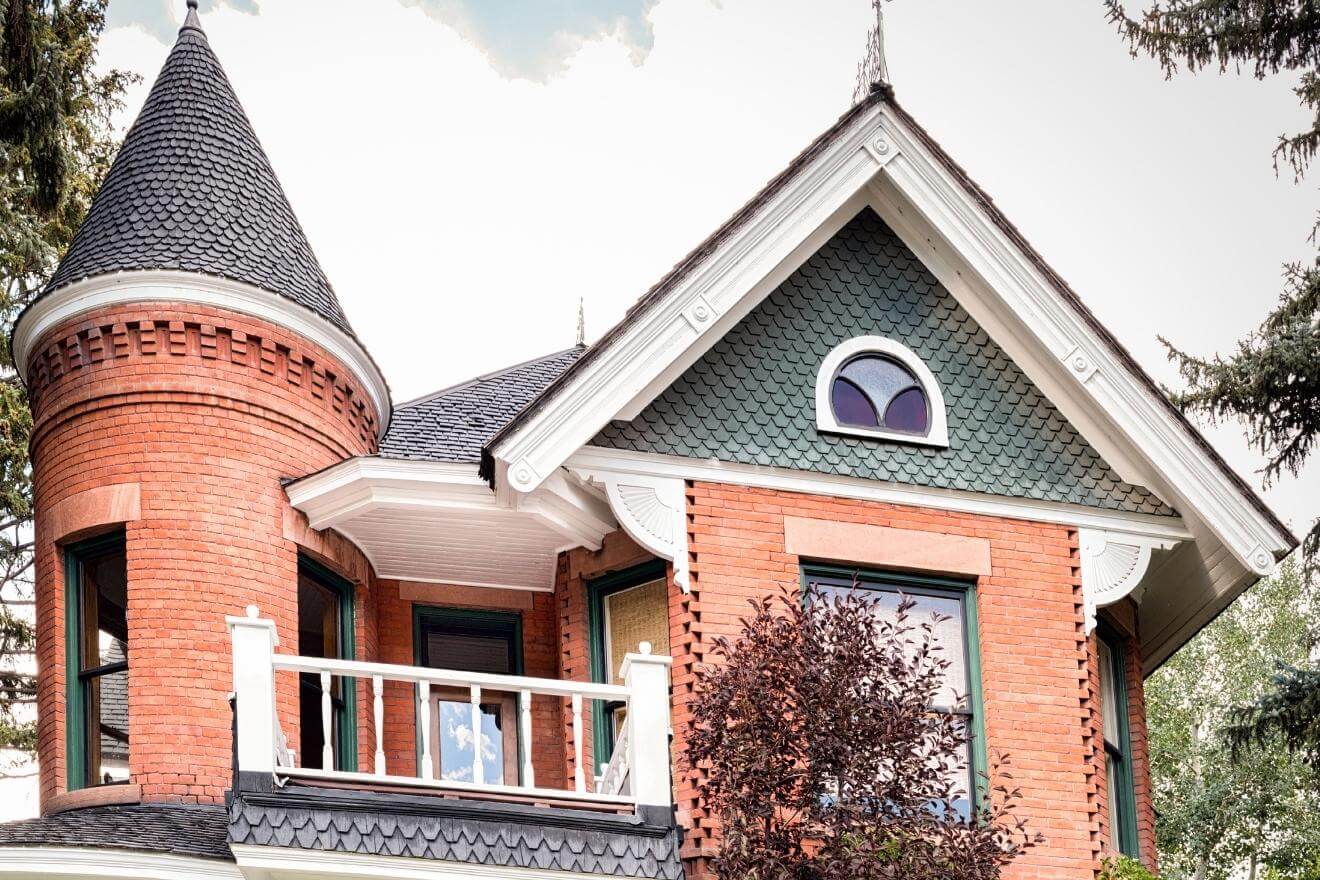 Shingle style is most prominent in New England. While other Queen homes usually have a mix of exterior materials, this style uses an abundance of stained cedar shingles that create a uniform look.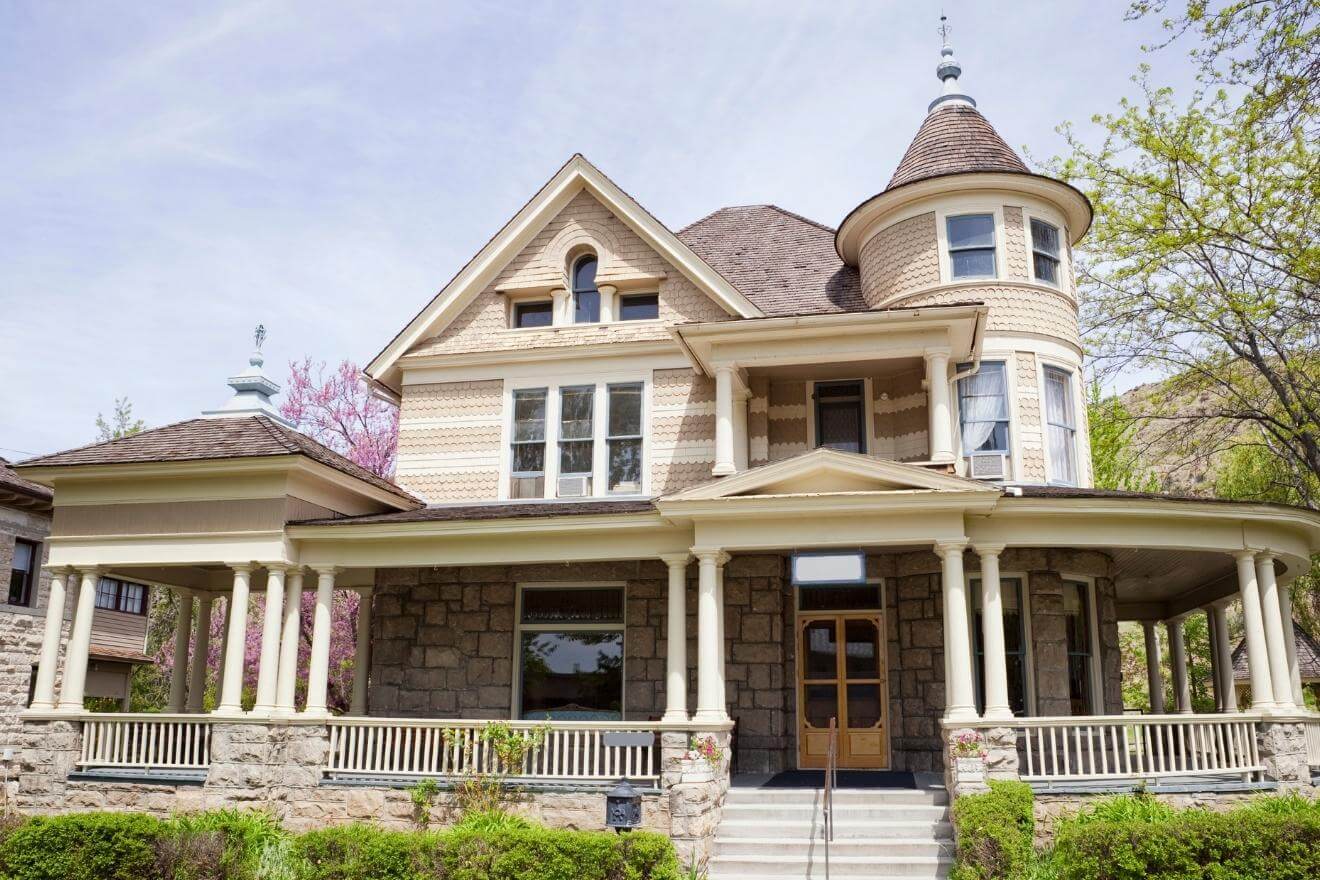 The tower house Queen Anne home is one of the most recognizable. These normally feature a prominent tower with a front-facing gable next to it and a wraparound porch. Some are up to three or four stories and have a dramatic appearance with their tall, narrow lines and sharp gables.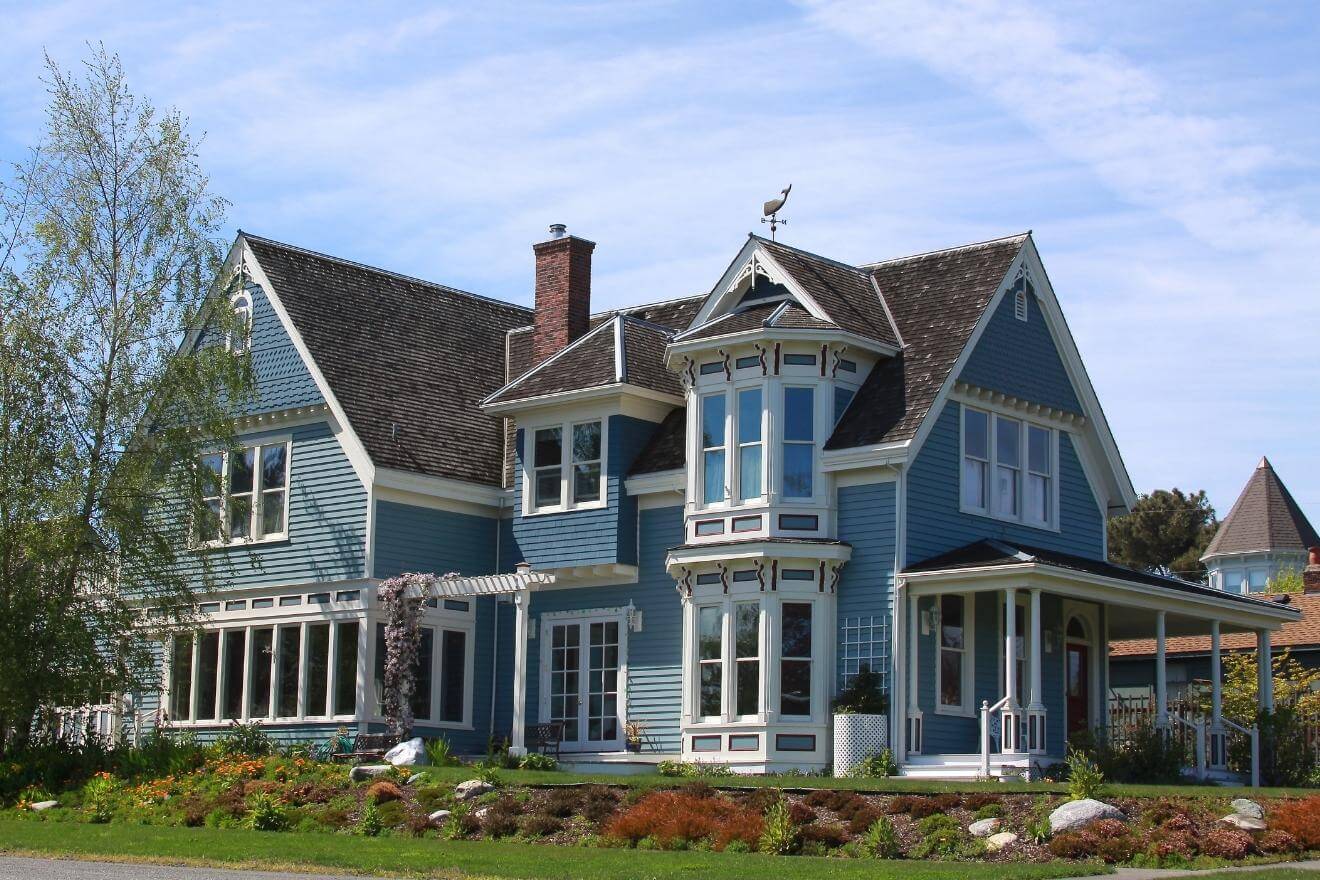 The classical variation, or Free Classic, is more toned down. It's often more symmetrical in shape, and includes classical features like ionic columns and Palladian windows. This later stage of the Queen Anne style emerged when Colonial Revivals were becoming more in fashion.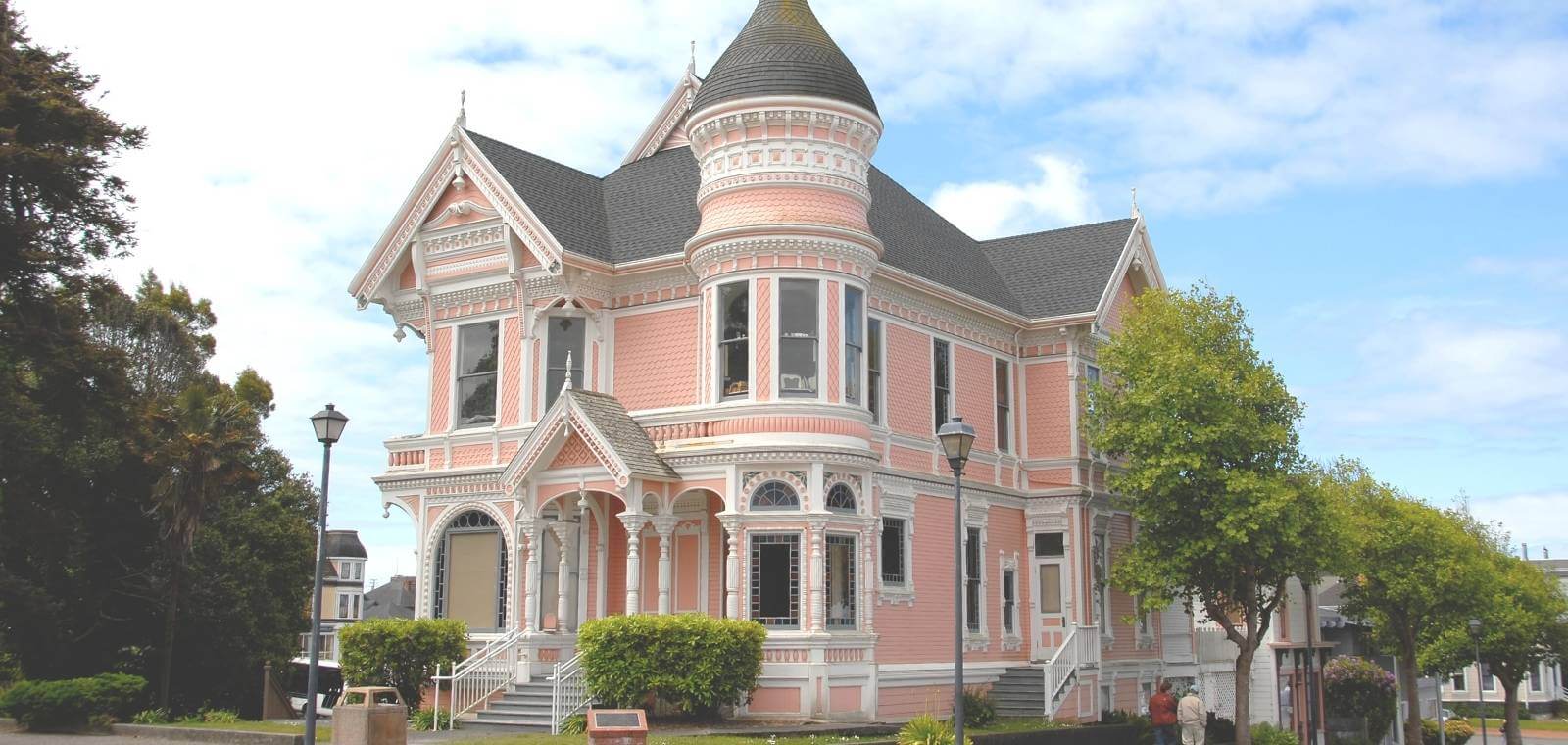 You'll find a variety of different Victorian Queen Anne homes for sale in the Phoenix metro area. While they are more rare compared to other architectural types, there are many well-maintained examples across the Valley.
Characteristics of Victorian Queen Anne Architecture
The Queen Anne style is exceptionally diverse. Along with changes to its appearance over time, there are different regional variations and influences. The most recognized examples are often the most ornate and flamboyant, but many of the same hallmark features are seen on humble versions of the style too.
Complex roof designs are a focal point. There are often multiple gables and a tower or two. Other unique roof shapes are also common, including Dutch roofs which have a small gable on top of a hip roof.
Pedimented entry ways are another trademark feature. They're held up with columns that usually frame a large wraparound porch or veranda. Columns range from turned wooden posts to classical columns, which may be in tuscan, corinthian or other styles.
On more ornate Queen Anne homes, there will be plenty of elaborate wood trim lining the porch and roof. Intricate railings, balusters, brackets, cornice trim, and other decorative woodwork may be included. This is referred to as "gingerbread trim" and it's often what people think of when they picture the quintessential Queen Anne house.
A variety of materials may be featured on the exterior, including wood, stone, brick and stucco. The mixing and matching of these materials creates texture and whimsy. Roof shingles contribute to this as well. Fish-scale and various other shapes of fancy-butt shingles provide added texture.
Towers and turrets are defining features of this style too, along with bay windows. In addition, some Queen Anne homes show off a bold combination of paint colors.
On the interior, you'll find wood paneling or wainscot, built-ins, and fireplaces with glazed tiles and carved wood mantels. The shared living spaces usually have an open layout and bedrooms are often upstairs.
Victorian Queen Anne Architecture Strengths & Challenges
Queen Anne homes are built with very strong foundations and have excellent craftsmanship. The beauty of this historic style is also notable. It exudes creativity and has a very distinct look that stands out among surrounding homes. Overall, Queen Anne houses have lots of charm and character, and represent a unique period of Victorian architecture.
Because of their intricate designs, they will need tending to over the years. It may be difficult to find a contractor who knows how to properly maintain all of the various elements of the style and maintenance may be costly.
The complexity of the roof designs, with their many intersecting roof lines, can make these homes vulnerable to leaks. So it's important to check for water damage. The wood trim and shingles should also be checked for water and insect damage, as well as cracks and missing pieces.
In addition, these homes usually have open living areas, which isn't preferable for those who don't favor this type of layout. Bedrooms can also be on the smaller side in some cases.
If you would like to learn more about historic Queen Anne Victorian houses for sale in the Phoenix area, please reach out to our team. Our real estate agents will assist you with finding some of the best real estate in Phoenix and other cities around the Valley. We can't wait to help you discover your perfect home!
Want To Buy A Victorian Queen Anne Home?