Tudor Revival Architecture
Tudor Revivals bring the essence of the English countryside to the Valley of the Sun. Learn about the history, characteristics, and strengths and challenges of Tudor Revival architecture. Also, discover Tudor Revival houses for sale and find out which historic Phoenix neighborhoods have this architectural style.
Neighborhoods With Tudor Revival Homes
Tudor Revival homes are very prominent in Downtown and Midtown Phoenix. There are several variations of this style, so you will see lots of diversity in the appearance of these houses. Explore neighborhoods with historic Tudor Revival architecture below.
Featured Tudor Revival Home Listings
Browse Tudor Revival houses for sale in Phoenix, Scottsdale, Mesa, Tempe and other surrounding locales. Please note that sometimes the MLS doesn't accurately label architecture, which can lead to incomplete listings. See the neighborhood pages linked above to find additional Tudor Revival houses for sale.
[showcaseidx_hotsheet name="Tudor Revival"]
Tudor Revival History & Phoenix Roots
Also known as American Craftsman Tudor Revival (1890s-1940s) — Tudor Revival architecture originated in the United Kingdom. The style gained popularity in the late 1800s during the rise of the English Arts and Crafts Movement, which favored handicrafts over factory production. The same movement took root in America near the turn of the 20th century. Tudor homes became incredibly popular among American families by the 1920s. The style's upper-crust look, with its steeply pitched roofs, excellent stonework and attractive wood detailing, were favored by the burgeoning middle class. Period revivals were also highly popular in America at the time and the Tudor style's old-world charm fit right in with this trend.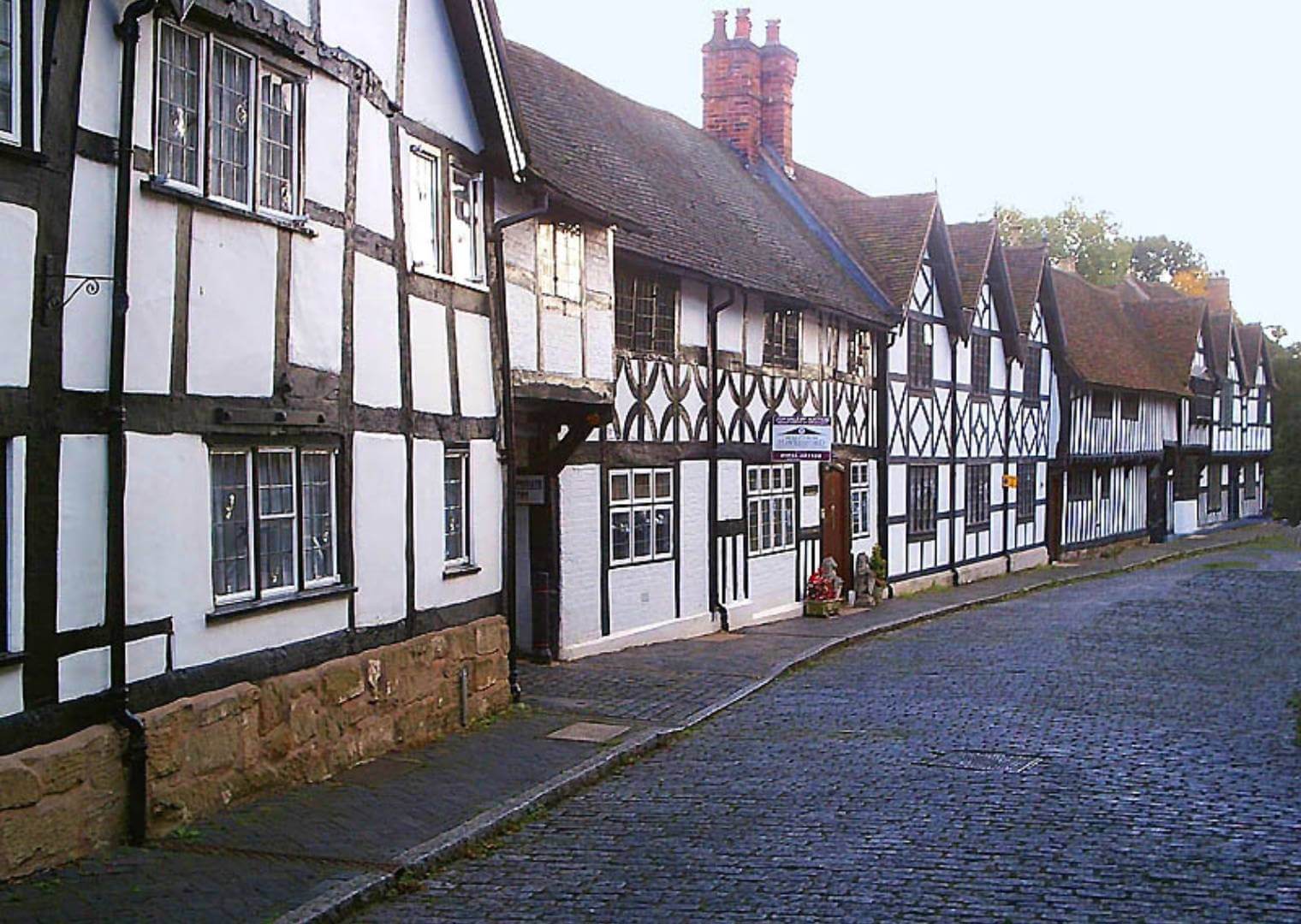 The Tudor Revival style combines simplified components from Renaissance and Gothic designs that were common on residential homes and cottages during the Medieval period.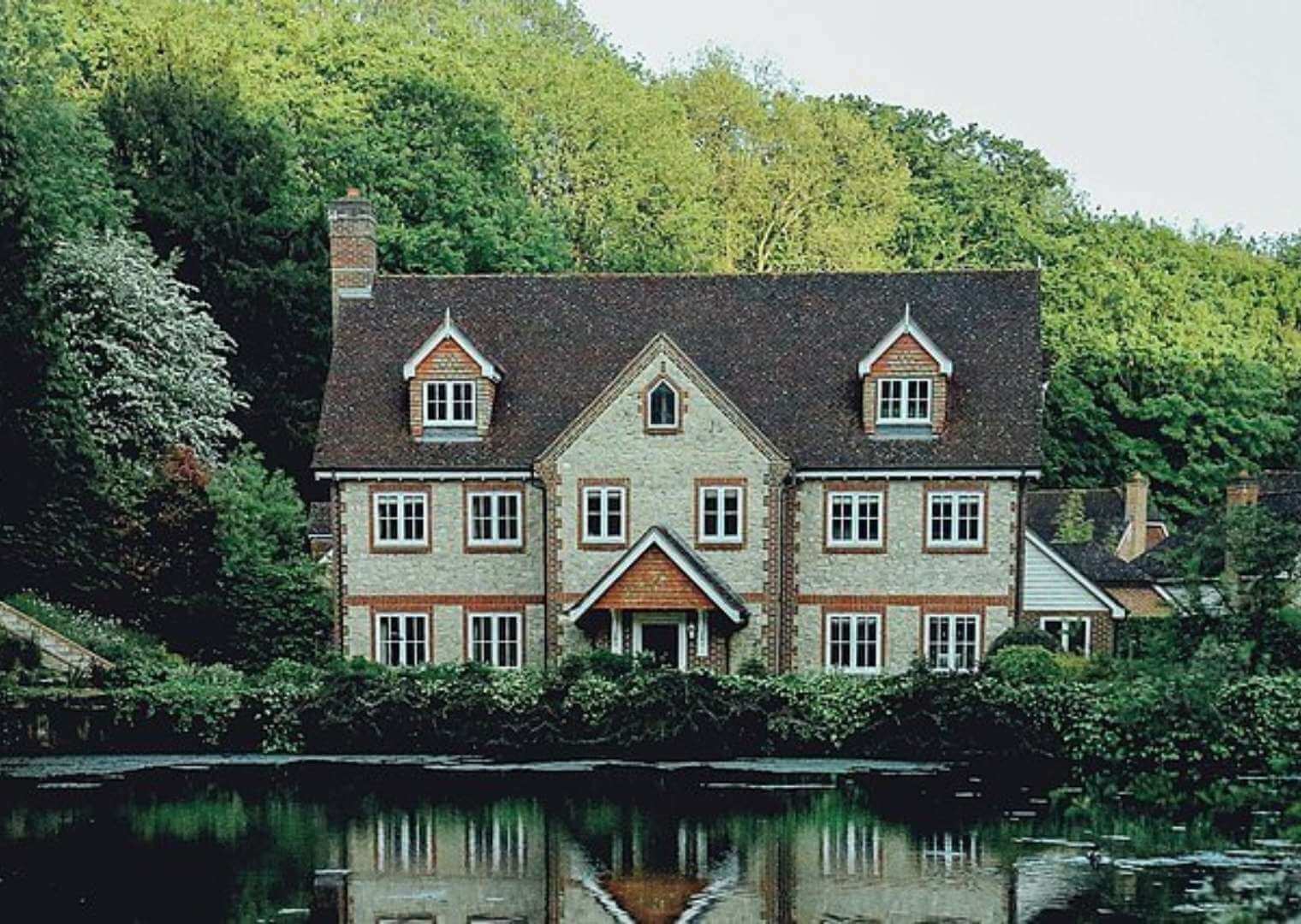 The popularity of Tudor Revival architecture coincided with the growth of the Arts and Crafts movement. The movement's founders believed that industrialization caused a decline in the quality of decorative arts. They favored traditional craftsmanship over mass production, and simplicity rather than overly ornate designs.
In America, Tudor architecture first gained popularity on the east coast. The Tudor City complex was built in Manhattan during the 1920s. And "Stockbroker Tudors," a humorous nickname, were built in wealthy New York City suburbs.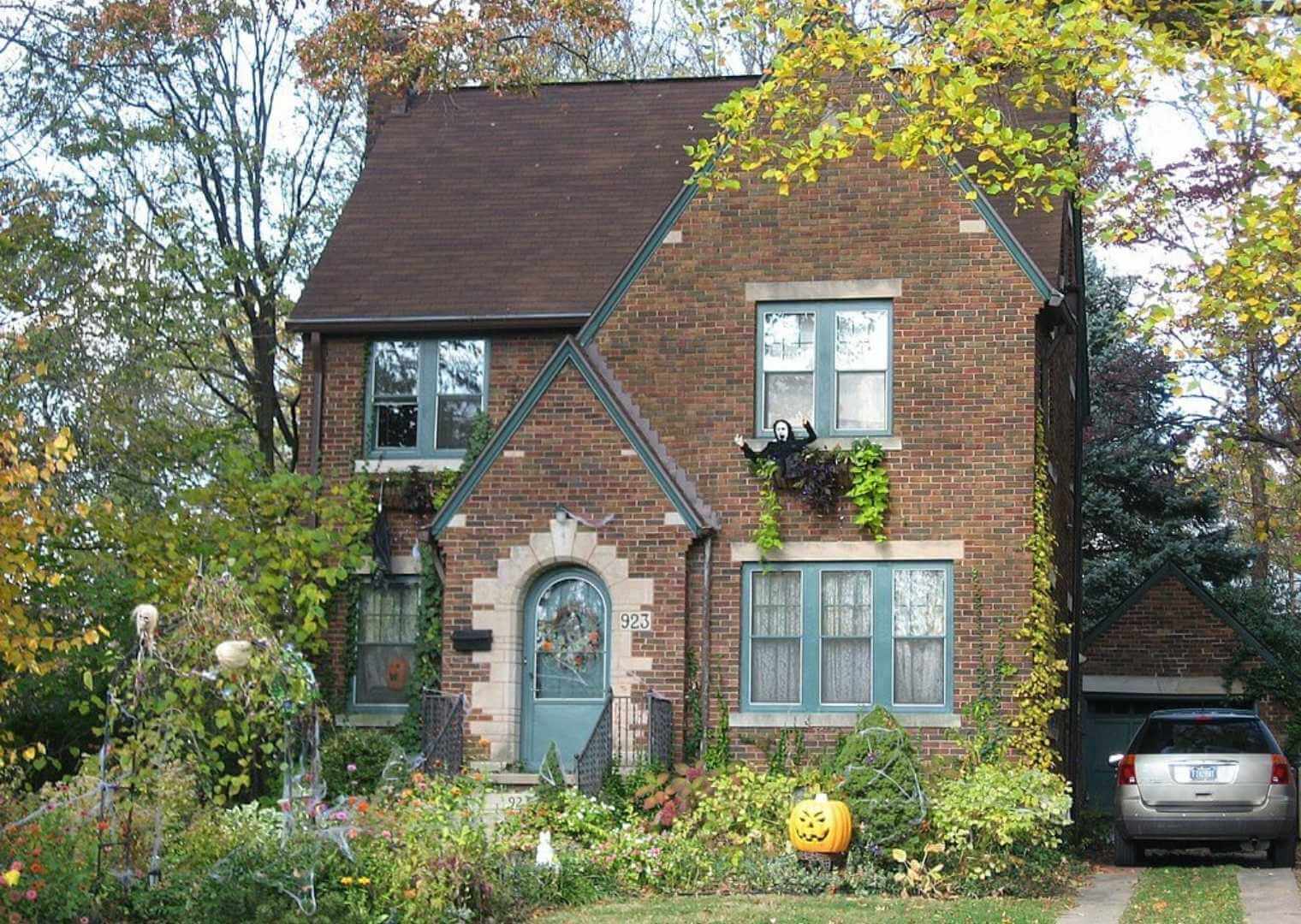 There are many different versions of Tudor homes, which you'll find throughout Phoenix. They range in size and style from small cottages and mid-sized suburban homes to massive, sprawling mansions.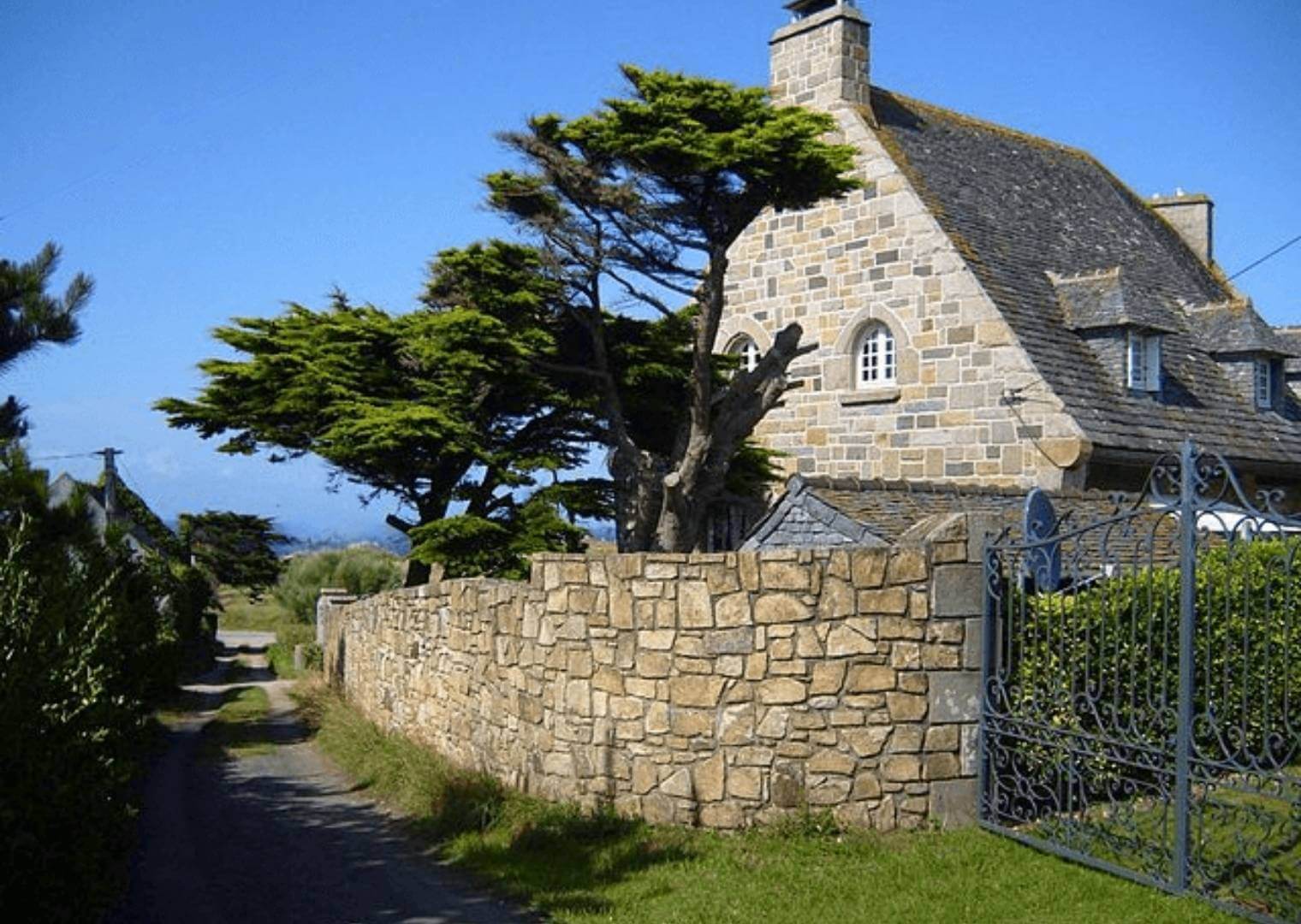 There are Tudor Revivals with Elizabethan, English Cottage and Cotswold variations. The Cotswold style is a particularly popular subset of Tudor architecture. It's nicknamed the "storybook style" because of its picturesque look. Homes with this style feature attractive full or partial stone exteriors.
Characteristics of Tudor Revival Architecture
Tudor homes conjure visions of life in the English countryside. They have distinct exterior features, cozy interiors, and an overall sense of grandeur. Tudor Revival is also one of the most recognizable styles of residential architecture.
Traditional Tudor homes are known for their steeply pitched gable roofs. There are often multiple, intersecting gables, as well as gabled entryways. The roofs have deep eaves, and on occasion, they are so long that they extend close to the ground.
Half-timbered exteriors are also a notable feature. This decorative wood framing can have horizontal, vertical or intersecting lines. On original Tudor Revivals, the timbers are a part of the house frame and have stucco, brick or other infill between. Half-timbering on newer Tudor homes usually serves only ornamental purposes, with wood detailing that's applied to the surface. In either case, this feature shows off the handcrafted nature of Tudor homes and is one of the defining aspects of the style.
Prominent chimneys and fireplaces are highlights of Tudor architecture as well. Indoor comfort and coziness are emphasized, so there are typically large fireplaces on the interior, sometimes in more than one room. Elaborate chimneys are focal points on the exterior. They may even include chimney pots.
Casement windows are quite common on Tudor homes and will usually have multi-pane sashes (the part that moves and holds the glass pieces together). Windows are typically grouped in batches of two, three or more. In addition to casement windows, Tudor homes will sometimes include single- or double-paned windows. Oriels, stained glass, and gothic windows may also be included.
While the classic exterior features of Tudor architecture often get the most attention, the interiors have a variety of distinct features too. There's a cozy feel and handcrafted look with exposed ceiling beams, wood paneling, built-ins, prominent staircases, interior archways and more.
Tudor Revival Architecture Strengths & Challenges
Tudor Revival homes are made of highly durable materials like stone, brick, slate and stucco, so they will stand the test of time when properly maintained. Stonework will need to be checked and repaired over time to keep up its appearance, while stucco should be checked for cracks and missing pieces.
Leaks and moisture issues may occur with this type of architecture as well. Due to having many intersecting roof lines, long roof overhangs and ample wood trim, there are several areas that are susceptible to water damage. Roofs should be regularly inspected and owners should know that sealing, staining and painting will be necessary at points.
If the home has old casement windows, they should be carefully inspected. Check to ensure that seals are in tack and that storm panels are in good shape. In addition, a lack of natural light is also a challenge for many Tudor homes. Windows may be obscured by long eaves and upper levels may be built into the roof and have few windows.
If you want to discover some of the best real estate in Phoenix, Arizona, our agents are here to help. To learn more about new and historic Tudor Revival houses for sale in the Phoenix area, please contact our team. We can't wait to hear from you!
Want To Buy A Tudor Revival Home?