Mission Revival Spanish Architecture
Mission Revival architecture is a beautiful variation of Spanish style design. Scroll below to learn which historic Phoenix neighborhoods have Mission Revival homes. You can also explore current featured listings. Plus, learn about the history, characteristics, and strengths and challenges associated with this architectural style.
Neighborhoods With Mission Revival Homes
Mission Revival architecture can be found in many historic Phoenix neighborhoods and other cities throughout the Valley. Explore neighborhoods with one-story homes, large haciendas and grand villas below.
Featured Spanish Architecture Listings
View our MLS listings to find new and historic Mission Revival and Spanish Colonial Revival houses for sale in Phoenix, Tempe, Scottsdale, Mesa and other cities. Please note that the MLS does not always label architecture correctly, so the search results below may not include all applicable listings. Browse the neighborhood pages linked to above to find additional Mission Revival houses for sale.
1
2
3
4
5
6
7
8
9
10
11
12
13
14
15
16
17
18
19
20
21
22
23
24
25

Mission Revival History & Phoenix Roots
Also known as Spanish Mission style (1890s-1920s) — Distinguished by their curved parapets and Spanish Baroque ornamentation, Mission Revival homes have an elegant look. This style was developed in southern California near the turn of the century when period revival architecture was immensely popular. It's based on mission churches that were built in the 18th and 19th centuries, at a time when California was still a part of the Spanish colony known as New Spain. Priests constructed chapels with stucco-covered adobe walls, curvaceously shaped parapets, bell towers and red-tile roofs. These features are emulated in Mission Revival architecture, which gained acclaim and swept the southwest after being showcased at the Chicago World's Fair in 1893.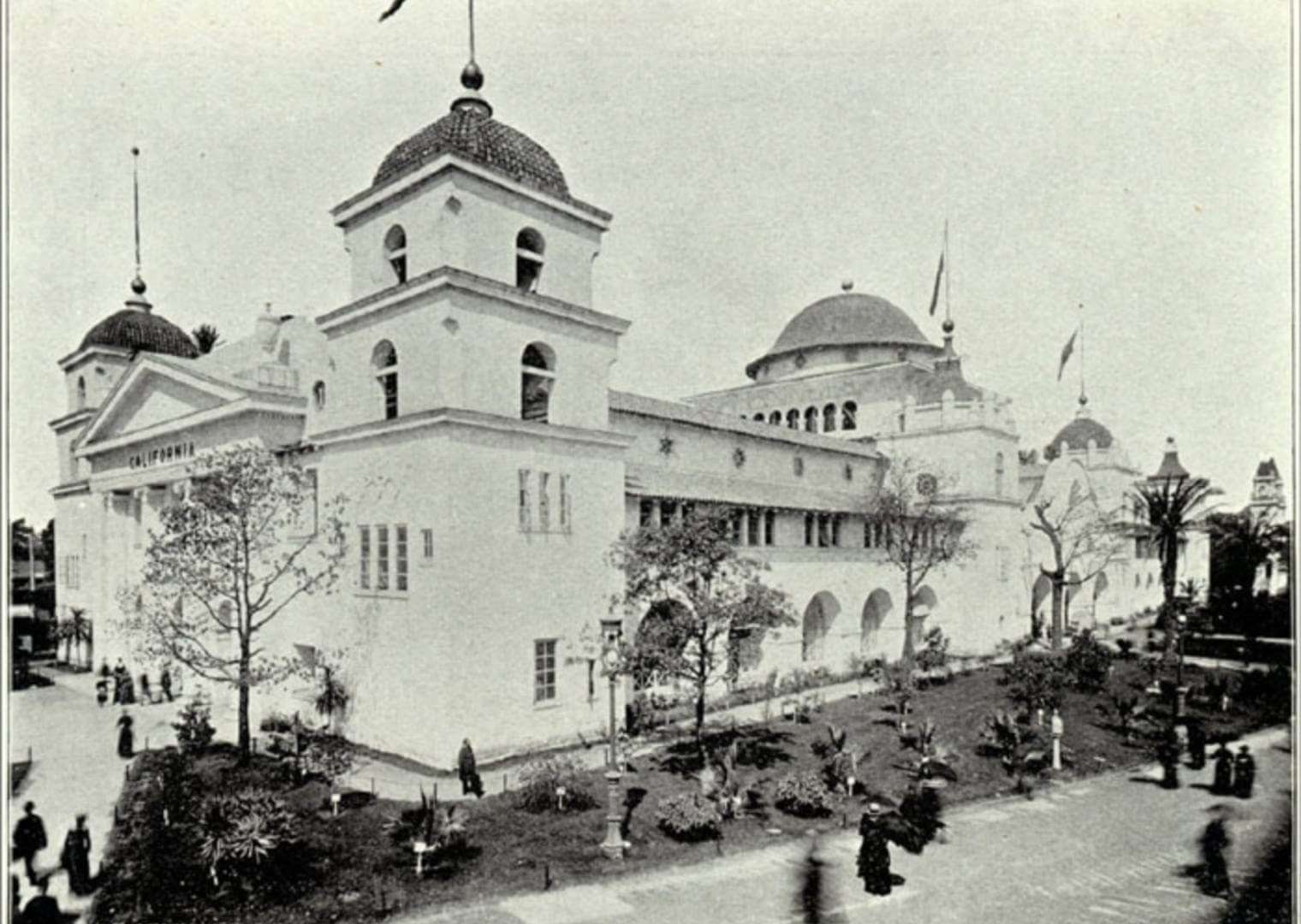 Golden State architect Arthur Page Brown designed the California State Building that was showcased at the Chicago World's Fair. It was modeled after the Franciscan missions in California.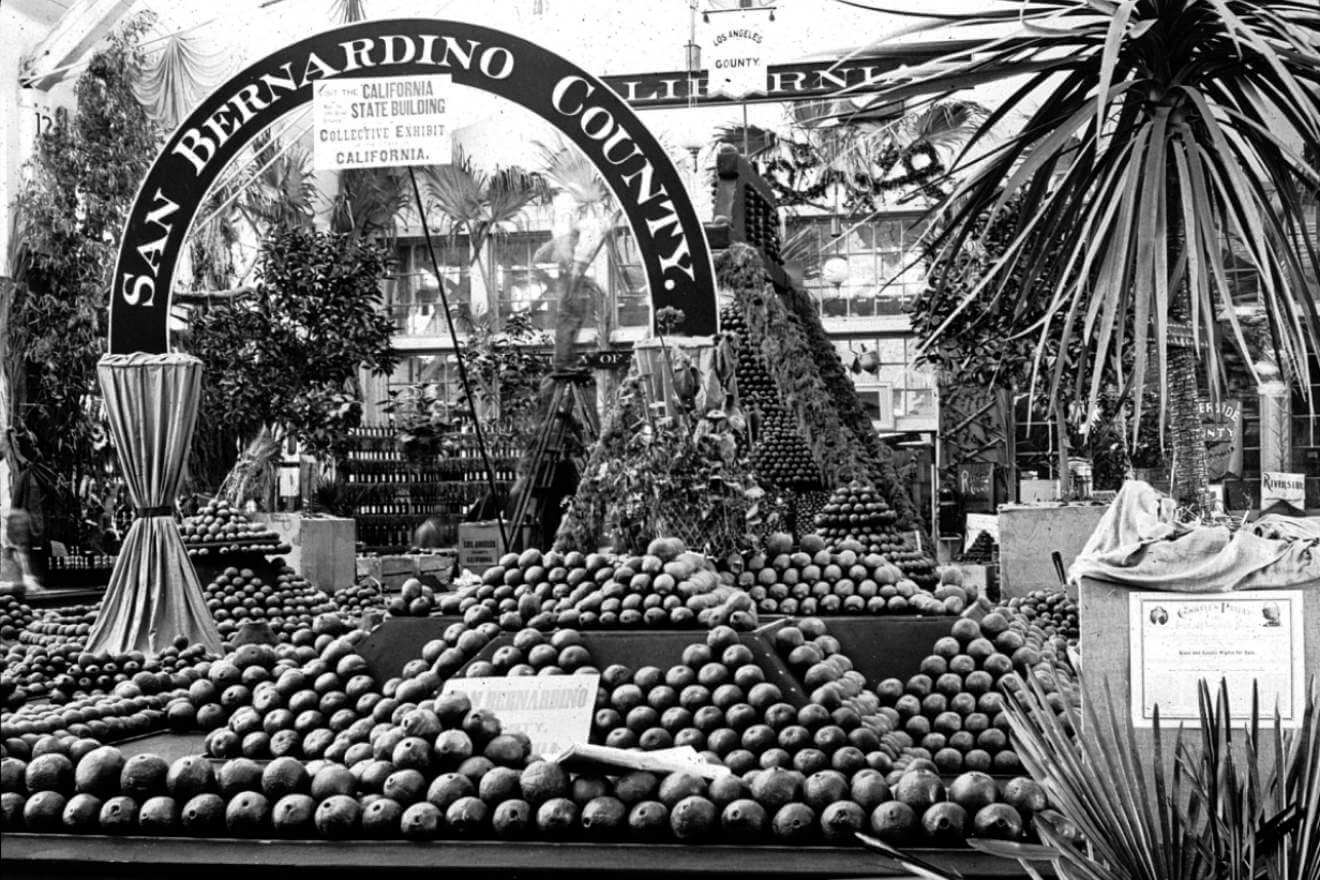 Fair attendees loved the architecture and artifacts inside the building. The exhibit's wild popularity ignited the Mission Revival movement in California, which quickly spread to the southwest and eastward.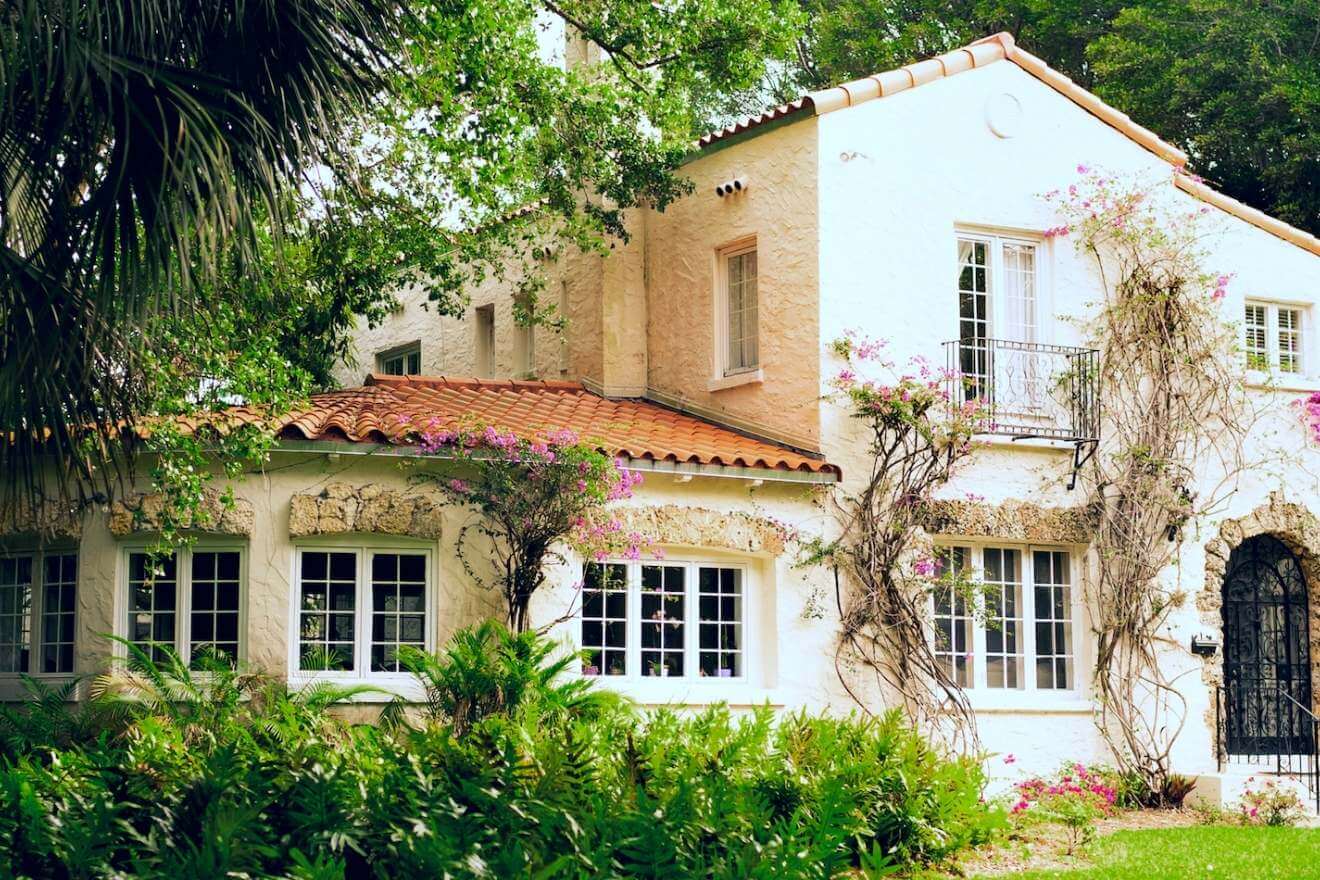 Historic Mission Revival homes can be found in great condition throughout many Phoenix neighborhoods.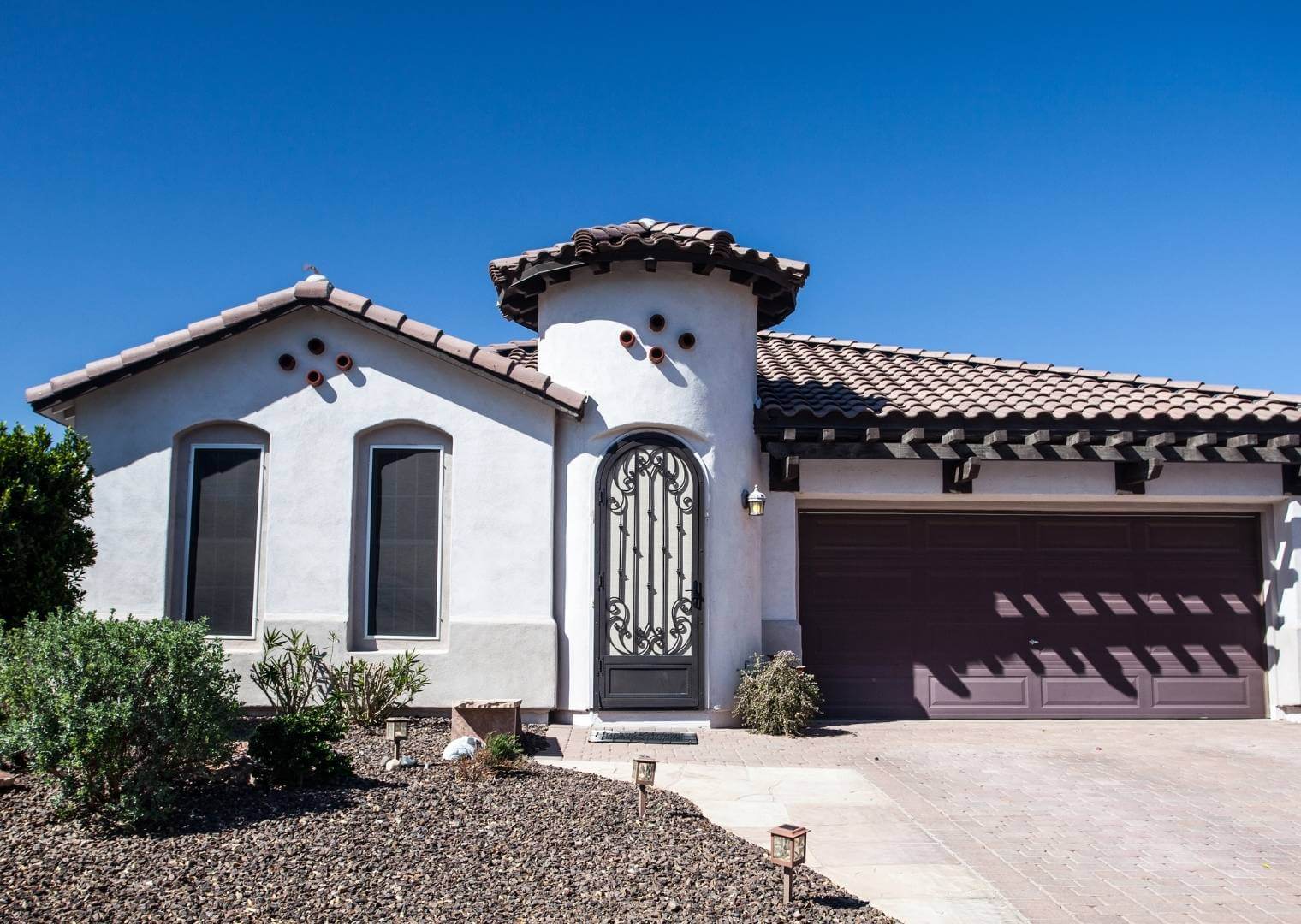 Elements from Spanish architecture are seen in most new homes around the Valley. The exteriors often include stucco walls, tiled roofs and arched windows, while the interiors typically have modern Ranch style layouts.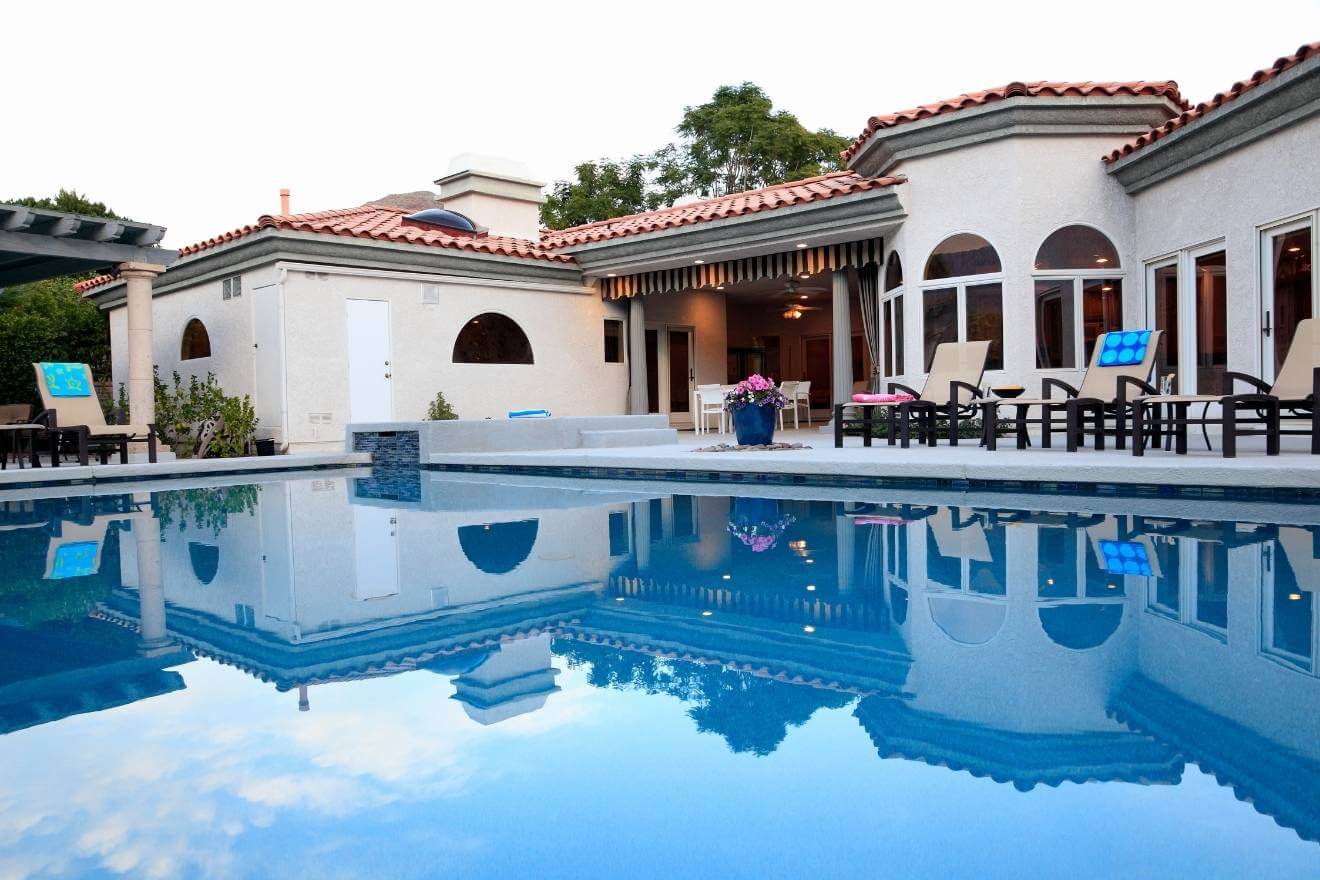 Custom designed Mission Revival homes can also be found in the Phoenix area. These modern renditions closely resemble original historic designs inside and out.
Characteristics of Mission Revival Architecture
The Mission Revival style is influenced by Spanish mission churches and Pueblo building designs.
Mission Revival homes often have simple, unadorned facades with smooth stucco-covered walls, arched doorways, and curved parapets that extend over the roof. They typically include low-pitched gable or hip roofs with red tiles, long overhangs (eaves) and exposed rafters.
There are many window shapes, including arched windows, Baroque quatrefoil and rose windows, and narrow rectangular windows. Most are deeply inset and generally do not have window sills. Decorative vents may be featured as well. In addition to windows and doorways, arches are also commonly used for arcaded porches and courtyard passages. You may even see blind arches embedded in walls as decorative elements.
The Mission Revival style shares similarities with Spanish Colonial Revival and Pueblo Revival architecture, but it has its own unique combination of features. Shapely parapets are a distinct component of the style. Included on the front and sometimes sides of a home, this feature is directly inspired by the facades seen on old Spanish missions. Other distinguishing features include wide roof eaves, exposed wooden beams, and on occasion, towers that may be topped with round or square turrets. These resemble the bell towers on mission churches.
In addition to historic homes, there are many new houses inspired by Spanish Mission architecture. Some accurately capture its original look, while others have more modern designs that take only a few key elements from the style.
Mission Revival Strengths & Challenges
Spanish Colonial homes are very well-suited for warm temperatures. Their thick, stucco-coated walls are effective at keeping heat out. The white color of the stucco also helps reflect sunlight. Smaller windows, which are often placed away from the sun, also help prevent excessive heat from getting in.
Long-lasting clay roof tiles are another benefit. They are highly durable, being resistant to wind, impact, rot and fire. They typically only need occasional maintenance and may last a lifetime if you take care to check them regularly for cracks and other possible damage.
Along with strengths, it's important to understand potential problems with buying older homes, and each architecture type will present different challenges. Two things to look out for with Spanish Colonial homes are leaks and cracked stucco. Some are built with flat roofs that may leak because water cannot drain properly. Wood beams should also be checked for damage from moisture and insects.
While unlikely in Arizona, adobe is prone to expand and contract when regularly exposed to cold, wet weather. This can cause the stucco to crack or separate from the interior wall. In addition, cracked stucco may indicate that there are foundation issues with a house.
To learn more about new and historic Spanish Colonial Revival houses for sale in the Phoenix area, contact our real estate agents. We're happy to answer any questions you have and can't wait to help you find the perfect Spanish Colonial home for your family.
Want To Buy A Mission Revival Home?