Georgian Revival Architecture
Georgian Revival architecture is beloved for its harmonious symmetry and classical features. Browse listings below and learn which historic Phoenix neighborhoods have Georgian homes. Plus, learn about the characteristics and history of this elegant style, along with its pros and cons.
Neighborhoods With Georgian Revival Homes
There are eye-catching Georgian houses in several historic Phoenix neighborhoods. Their classically inspired designs stand out from the crowd. View the neighborhood pages below to find beautiful examples of new and historic Georgian homes.
Georgian Revival Architecture History
1900s-1950s — Georgian architecture was introduced to America during the 1700s when English colonizers were building homes, often using pattern books from Britain. The style was defined by its classical features, strict uniformity, and brick or stone walls. Georgian architecture fell out of trend after the Revolutionary War, but emerged again at the turn of the 20th century with the Colonial Revival. During this architectural movement, home builders looked to the colonial era for inspiration and resurrected many styles. Georgian Revival was one of the most popular. It departed from original Georgian architecture with its slightly less uniform designs, and at times, more elaborate classical elements.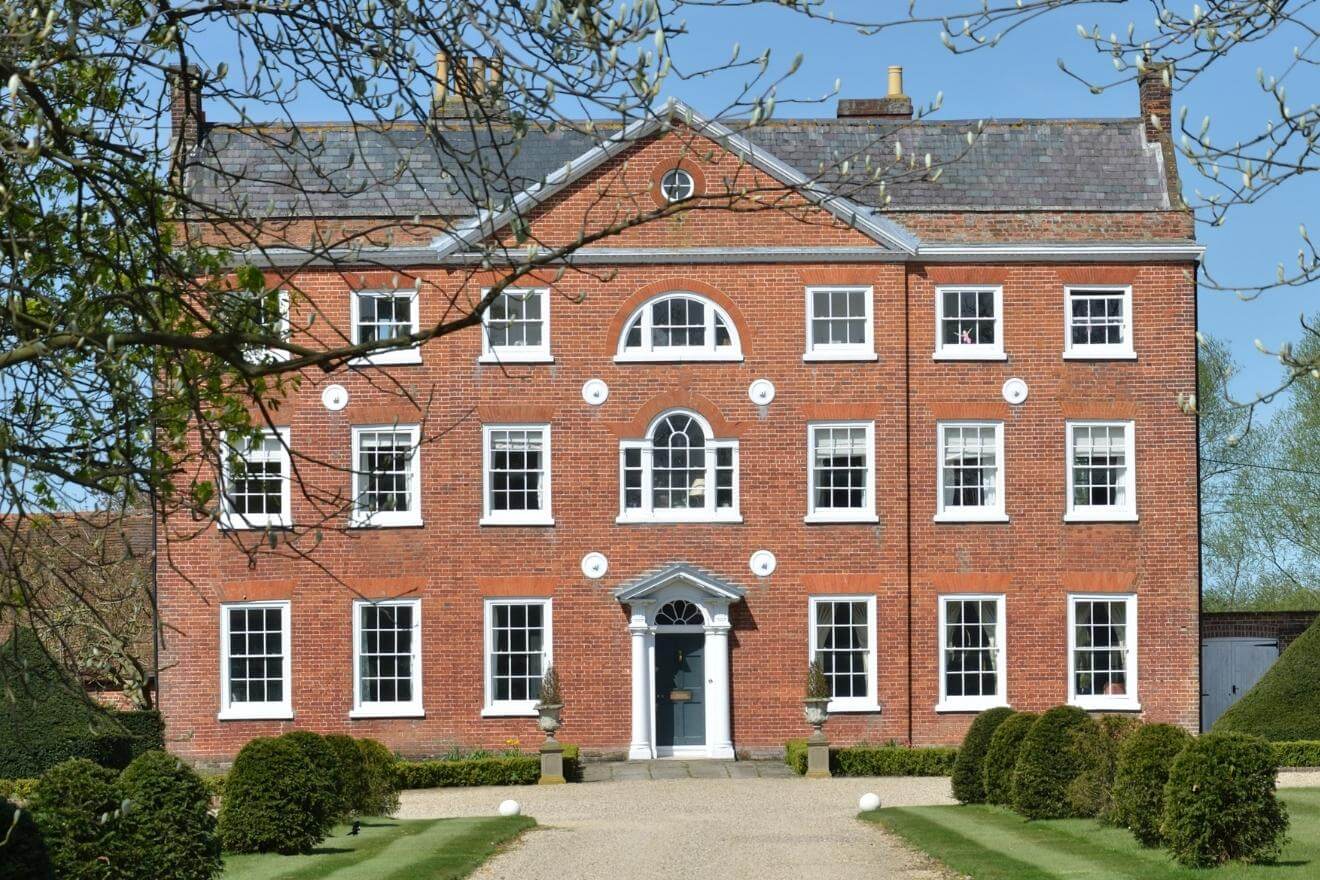 The Georgian style is named after British monarchs. It was founded near the start of King George I's reign. At this time, English artists were inspired by old forms of Greek and Roman classicism, and this was represented in building designs.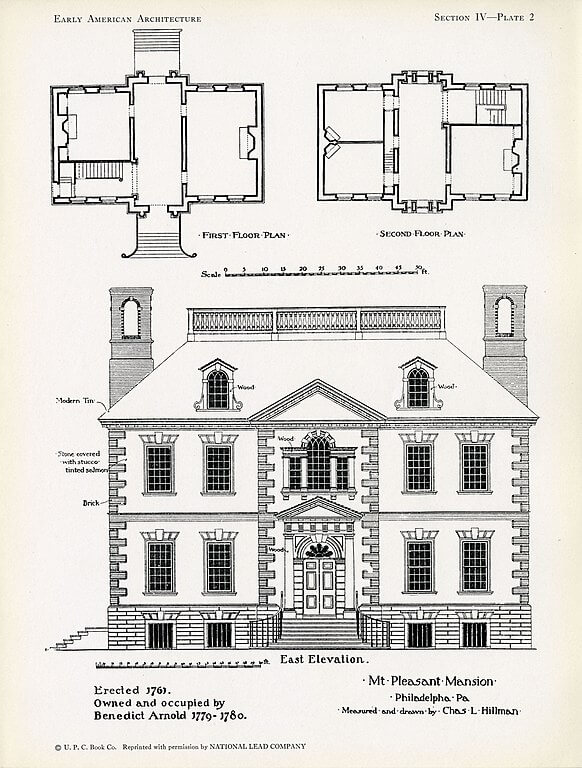 In the early 18th century, Georgian architecture was picked up in America through British architectural guides, also known as pattern books.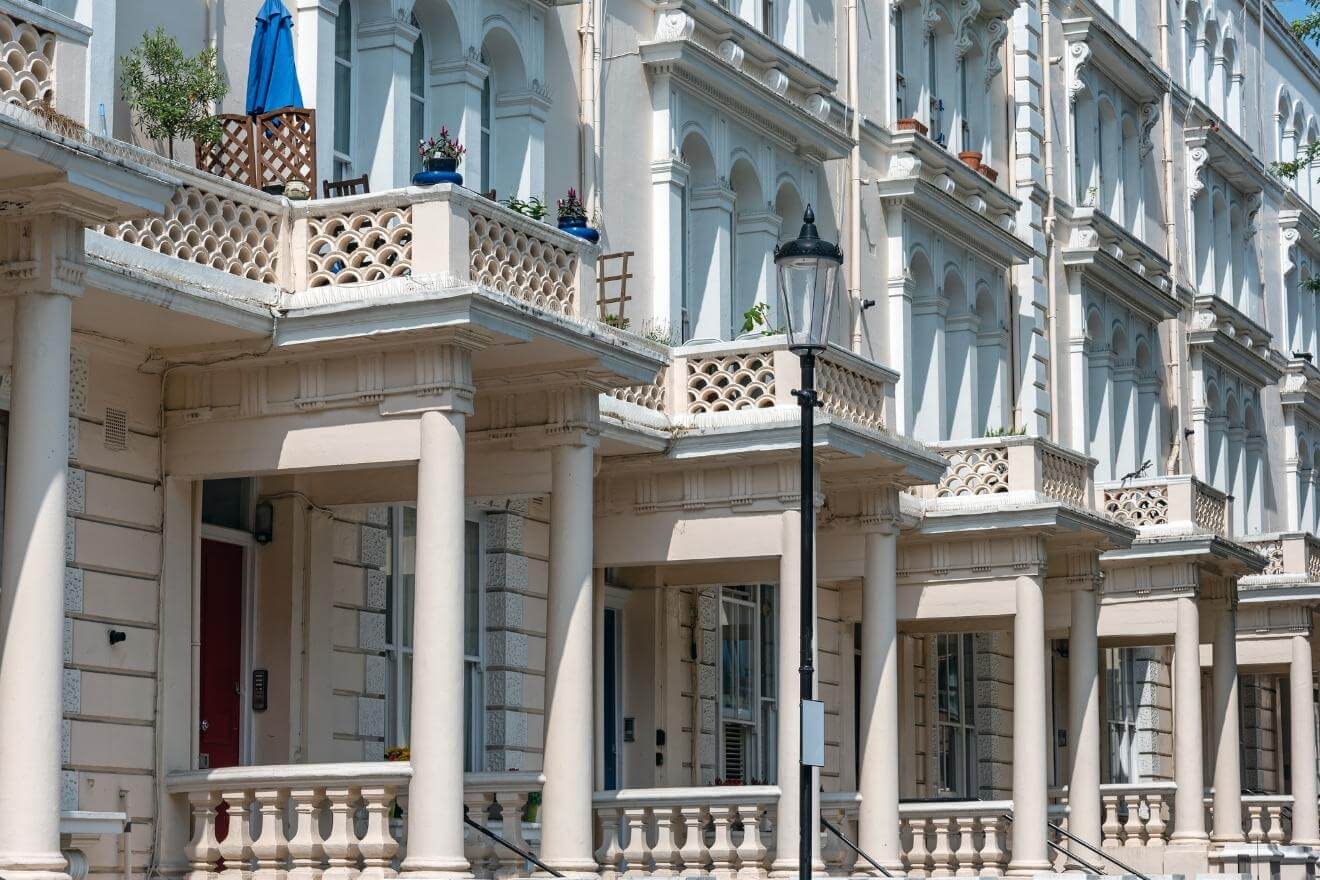 The style remained popular until shortly after the Revolutionary War, when America asserted its independence from Britain and Federal architecture became the trend.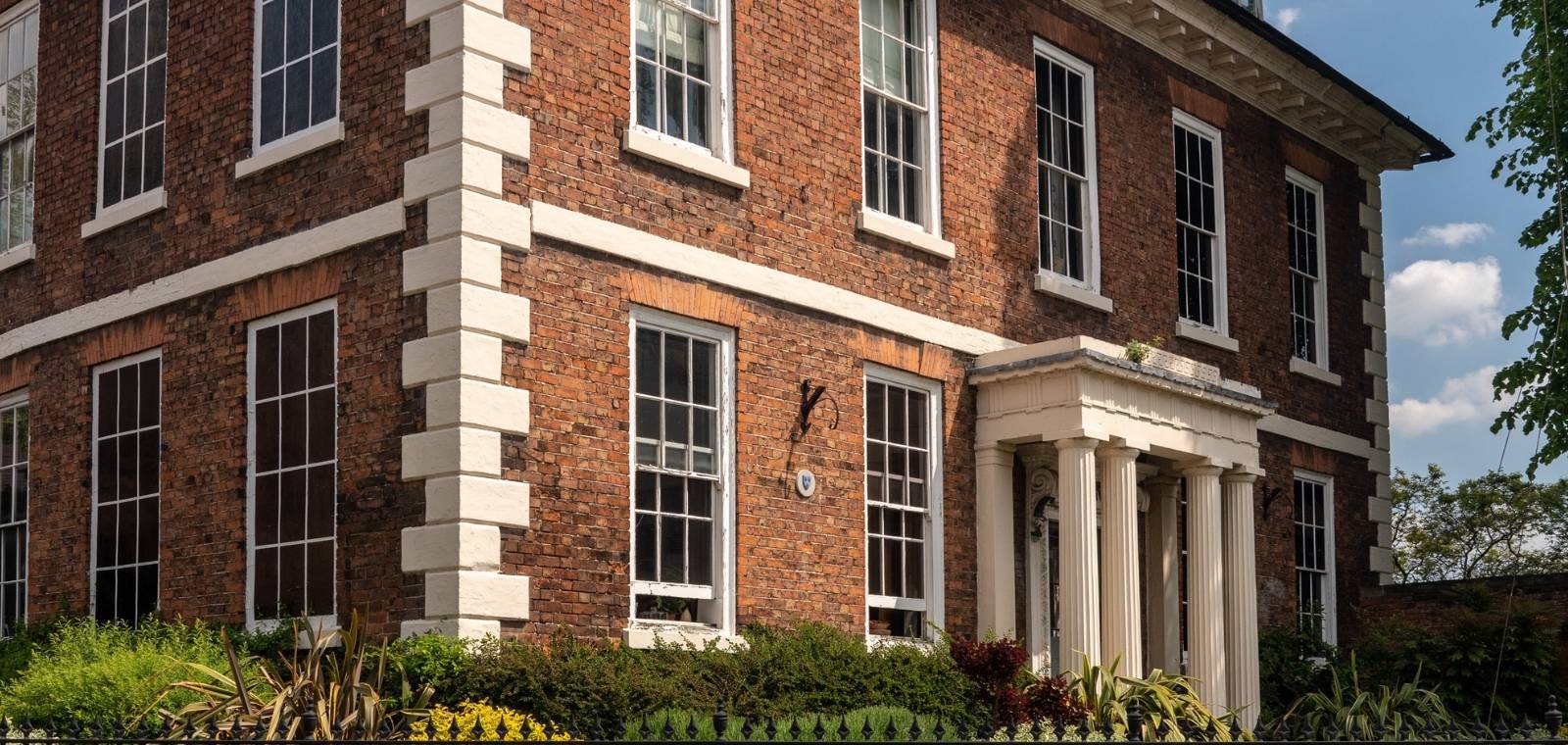 The revival of Georgian architecture occurred in the early 1900s. Unlike some colonial-era revivals that were short-lived, Georgian Revival remained popular for half a century. While there are not as many Georgian homes in Phoenix compared to other historic styles, the examples in central and downtown are eye-catching.
Characteristics of Georgian Revival Architecture
The exterior design of Georgian Revival homes is easily recognizable. The overall structure is large and rectangular with one primary roof that often includes dormers. Roofs may be gable, hip or gambrel shaped.
The average Georgian home is usually two to three stories tall, and has a balanced look with an equal number of windows on both sides of a central entryway. The entries have classical features such as pilasters, pediments or arched tops, and sometimes fancy porticos. Brick walls are another trademark feature and they add to the sense of uniformity.
These homes are known for their subtle, refined beauty. There isn't much exterior ornamentation, so details around the entry and in the brickwork really stand out. In addition, while brick and stone are common, there are versions of these homes that will include wood or even vinyl siding, especially on later models. Sashed windows also add a decorative element on the exterior. Most are multi-paned, but there may be single-paned glass too.
On the interior, Georgian Revival homes continue to show off their refinement. They may include wainscot and crown molding, along with other decorative trim pieces around windows and doors. There may also be classical elements like pediments, pilasters, and engaged columns. Multiple fireplaces are common as well.
Georgian Revival Architecture Pros & Cons
Georgian homes have numerous strengths. They have a timeless charm with their simple and refined designs. They are also very well-built and exhibit a high level of craftsmanship.
These homes have plenty of natural light thanks to their large and plentiful windows. In addition, they are bigger in size and great for accommodating growing families. While the layouts are not open, which is more popular today, many buyers like the separation of spaces. There's a cozy feel with distinct separations between the living room, dining room, and kitchen.
A Georgian home may not be a good fit for you if you greatly prefer an open layout where there is a clear line of sight from the kitchen to the living room. Additionally, if you don't love a more traditional look and prefer a one-story home with no stairs, a Georgian home is unlikely to meet your needs.
Because of their age, maintenance will also be required. This is something to keep in mind as it can potentially become costly over time. A thorough inspection is incredibly important prior to purchase.
Want to know more about historic Georgian Revival houses for sale in the Phoenix area? Contact our skilled real estate agents today. Our team can't wait to help you find the home of your dreams. We look forward to hearing from you!
Want To Buy A Georgian Revival Home?