While it originated on the east coast, Cape Cod architecture is a top choice among Valley homeowners thanks to its coziness and versatility. Learn the history, characteristics, and strengths and challenges of this classic American architecture. Also view home listings below and find out which historic Phoenix neighborhoods have Cape Cod architecture.
Neighborhoods With Cape Cod Homes
There are Cape Cod homes in many historic Phoenix neighborhoods and other areas across the Valley. North Central, Cheery Lynn and Encanto have lovely examples of this architectural style. Explore these and other neighborhoods with new and historic Cape Cod houses below.
Featured Cape Cod Home Listings
View our MLS listings to find Cape Cod houses for sale in Phoenix, Scottsdale, Tempe and other surrounding cities. Because the MLS does not always accurately label architecture, the listings below may not be complete. Please check out the neighborhood pages linked above, where you can potentially see even more new and historic Cape Cod houses for sale.
[showcaseidx_hotsheet name="Cape Cod"]
Cape Cod Architecture History & Phoenix Roots
Cape Cod architecture emerged in the 1600s when English settlers were building homes in Northeast America. Their residences were based on the English thatched cottages and hall-and-parlor houses from their homeland. Colonists had to withstand the harsh New England weather, including winter temperatures that could drop as low as -20 degrees. Their homes were simple and function-driven with window shutters to block strong winds, large chimneys to combat the cold, and low-slung ceilings to conserve warmth. The Cape Cod style fell out of favor around the 1850s, but re-emerged during the Colonial Revival, a period when home builders pulled inspiration from colonial-era architecture. The popularity of Cape Cod Revival homes spanned from the 1920s to the 1950s and beyond.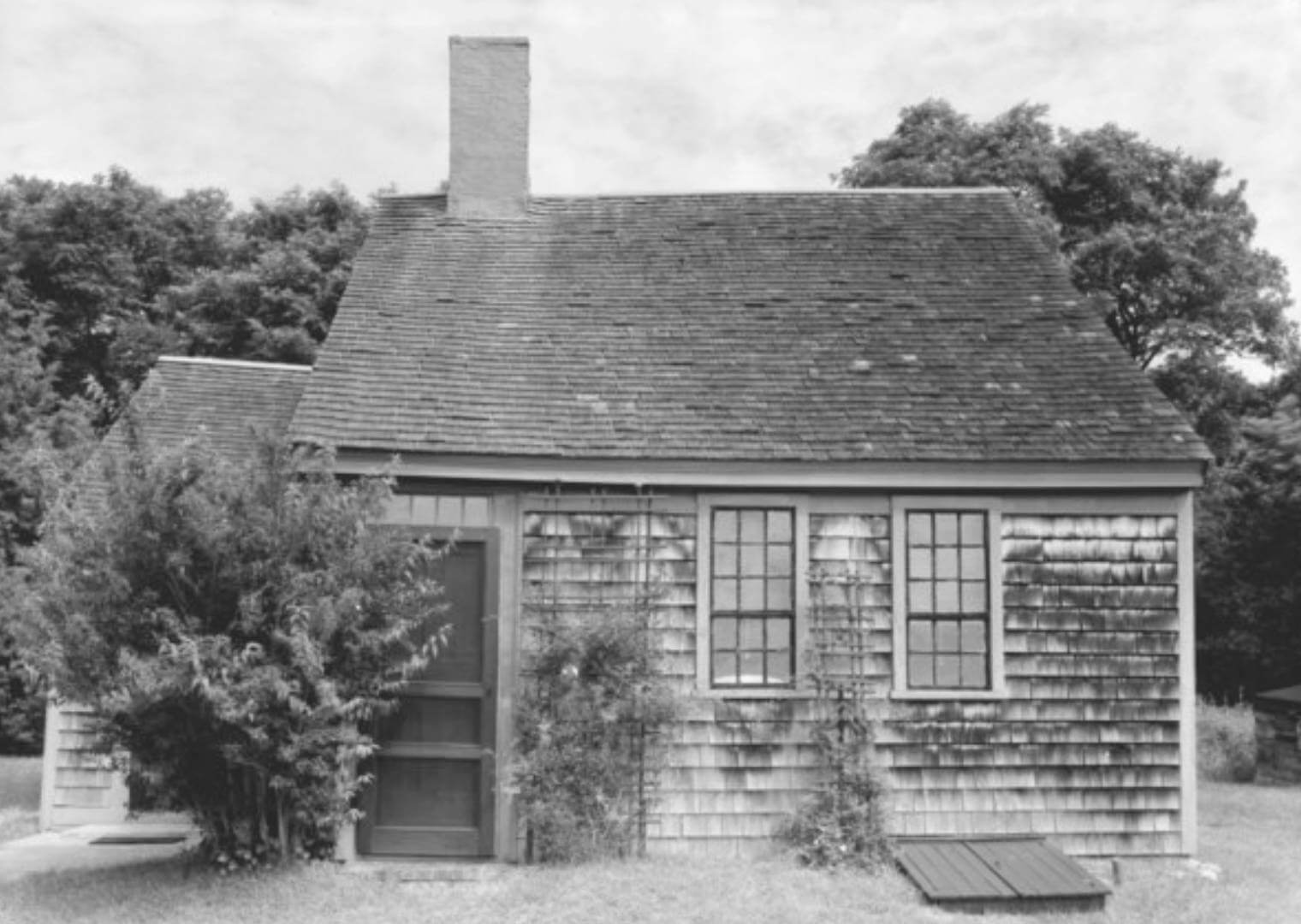 The Colonial Revival movement lasted from 1880 to 1960. Cape Cod architecture was one of the last colonial-era styles to be revived during this movement, but it remained trendy for many decades.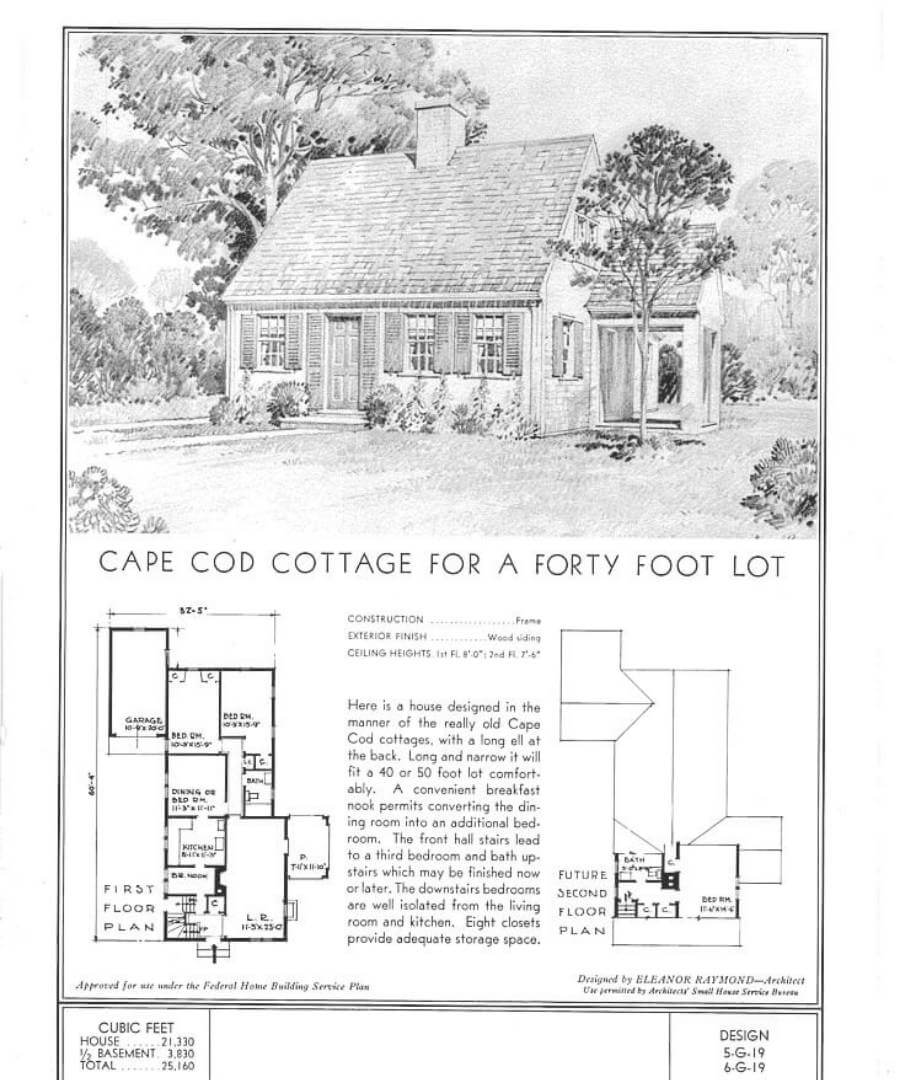 Cape Cod Revival homes gained popularity in states all over the nation, including Arizona. As the style spread beyond the New England area, touches of other architectural types were mixed in, such as Craftsman, Tudor and Ranch.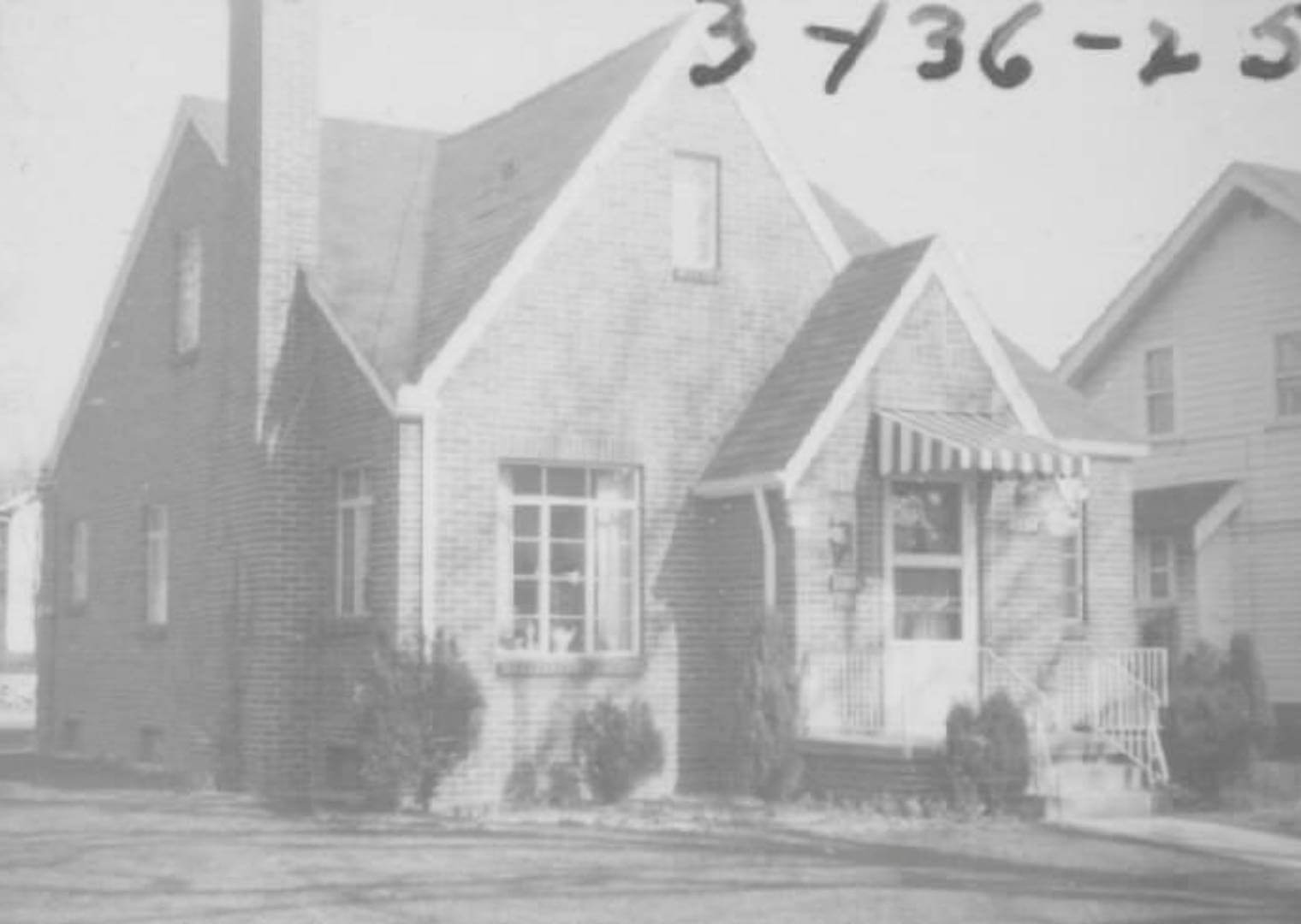 With the advent of modern heating systems and the style's emergence in locations with warm weather, there wasn't a need for massive chimneys. That's why Cape Cod Revivals often have smaller chimneys, which are located on the side rather than center of the home.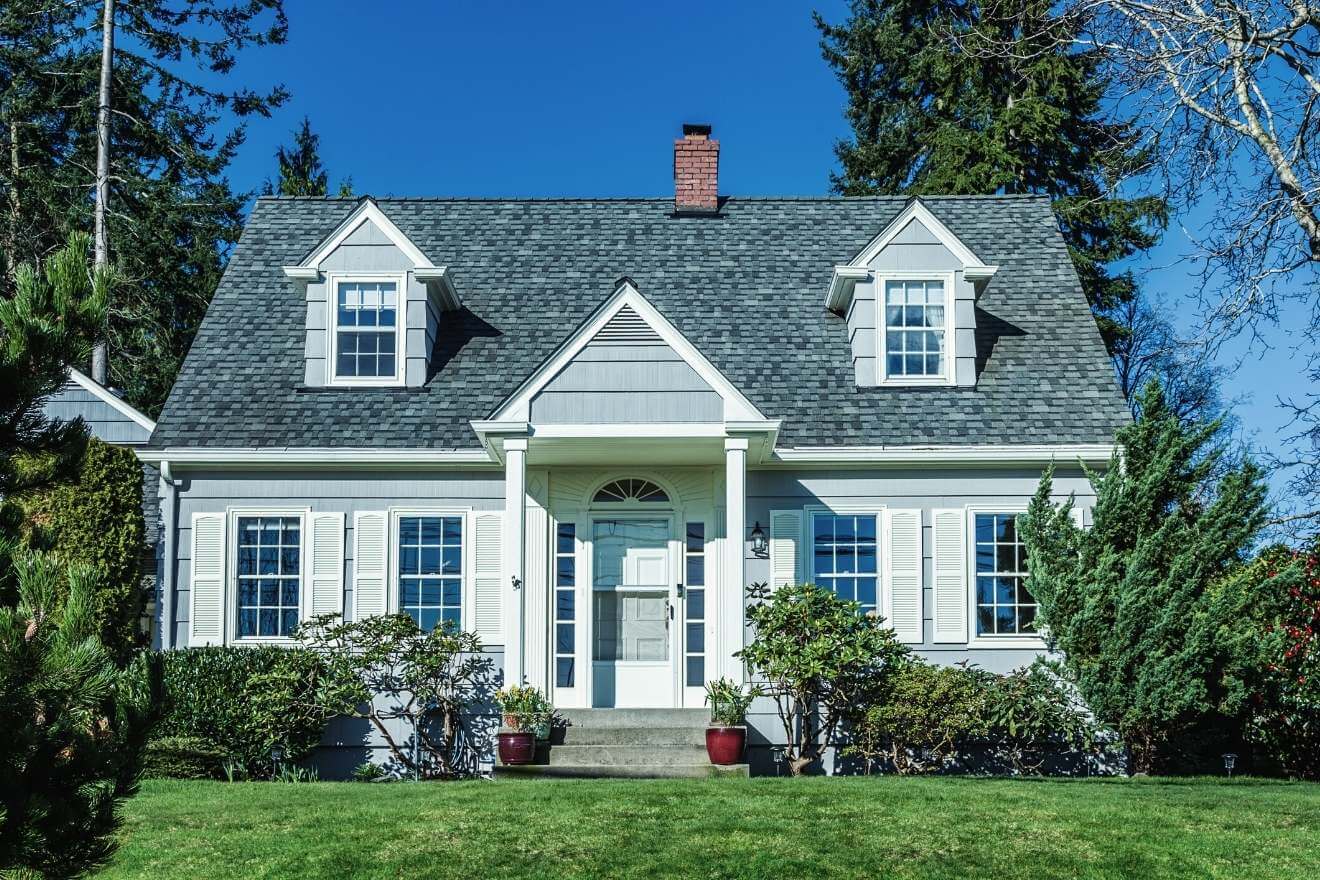 There are historic Cape Cod Revival houses throughout Phoenix, Arizona. Many originally served as affordable starter homes for budding families. Lots have been renovated to include more modern interiors, along with bump-outs or larger additions for increased space.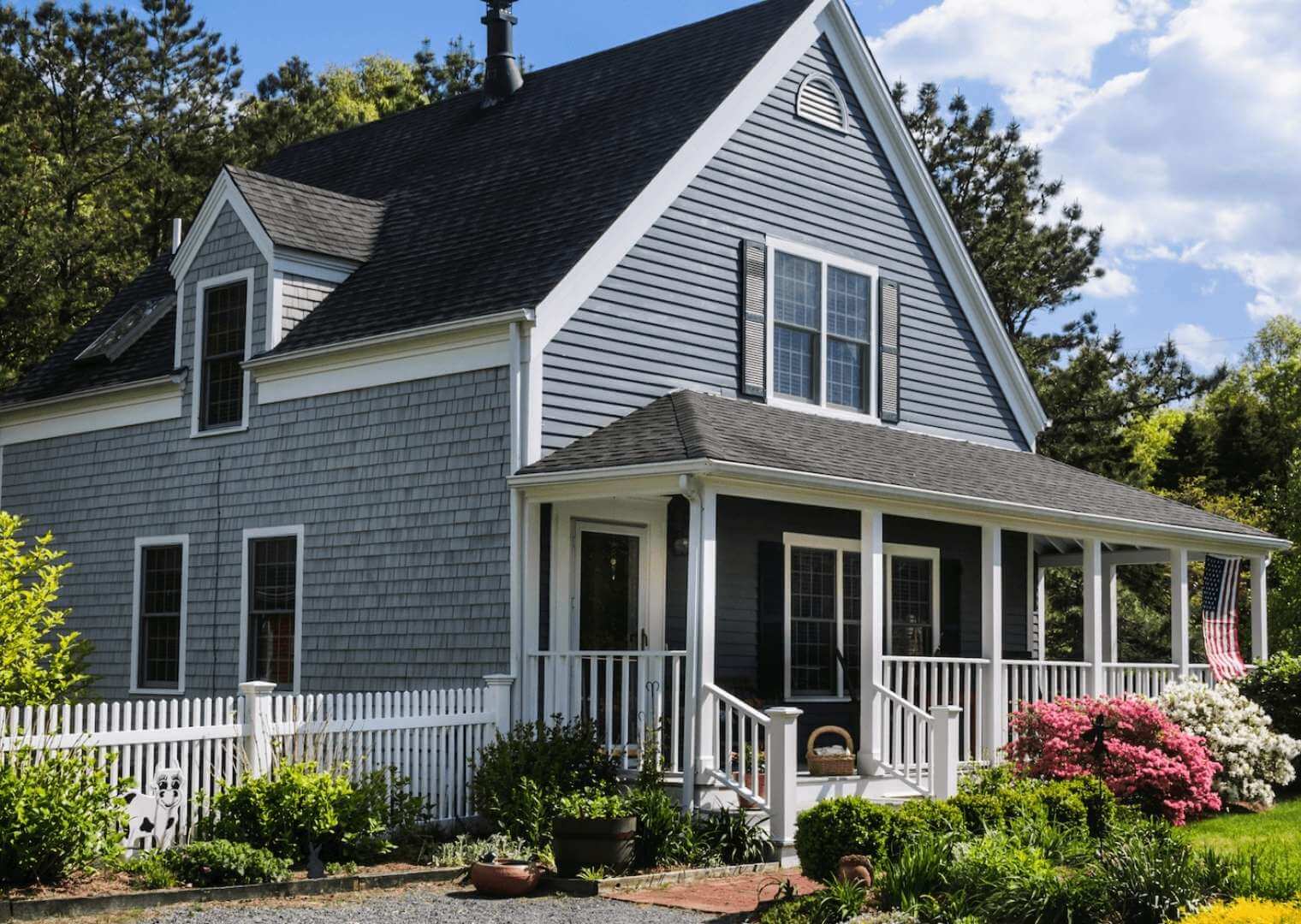 There are also new, architect-designed Cape homes across the Valley. They typically include key features of the Cape Cod style with modern exterior touches and luxurious interiors.
Characteristics of Cape Cod Architecture
Roof and side shingles are very common on Cape Cod homes. The quintessential Cape house has weathered gray shingles all over. They're normally unpainted cedar shakes that naturally change color when exposed to the elements. The gray hue comes from the salty seaside air where this style was developed. On Cape Cod Revivals built in other regions, the shingles may be stained gray to replicate this classic look.
Clapboard siding is also highly common. On revivals and newer models of these homes, the siding may be painted white or another color. Some Capes may also include asphalt roofing and brick, stone or stucco exteriors, especially on modern-day examples.
Gable and gambrel roof shapes are a classic feature. They have a moderate to steep pitch and short eaves. On original Cape Cod homes in the New England area, the high-pitched roofs helped reduce snow accumulation and shed rain. They also rarely had dormers, but on Cape Cod Revivals dormers are frequently built into the roof. They help create more space and increase natural light in upper story rooms.
A central brick chimney is also a key element of the Cape Cod style. In the cold climate where this architecture originated, the chimney was the heart of the home. Its central placement allowed heat to radiate from the center of the house to all surrounding rooms. As previously mentioned, many Cape Cod Revivals have smaller chimneys that are located on the side of the home. The size and placement of the chimney changed due to the emergence of new heating technologies. These differences are also seen in regions with warmer weather.
Numerous multi-pane windows are a focal point of Cape houses. On a full Cape, which is the classic configuration, there are double windows on each side of the door and they usually have decorative shutters. This gives the facade a very uniform and symmetrical look, which the Cape style is known for. However, there are other variations. Three-quarter Capes have two windows on one side of the door and one window on the other side, while half Capes have the door at the right or left side of the facade and two windows beside it.
Cape houses are also known for their simple rectangular shape. They are often compared to the little green house in the game of Monopoly because of their staunch rectangular frame. Still, there are plenty of examples that depart from this, including newly built models and renovated Capes that have wings added.
Overall, Cape Cod houses are simple and unpretentious, but this doesn't make them mundane. The simplicity of the Cape home has stood the test of time and many shoppers appreciate the style's versatility.
Cape Cod Architecture Strengths & Challenges
Many Cape Cod Revival homes were built following World War II when suburbs were modernizing. Because of this they are often located in neighborhoods with pedestrian-friendly sidewalks, community parks and nearby amenities.
While some Cape Cod homes have been updated, there are other models that may need renovations. Older Cape houses may have less square footage, smaller rooms and outdated kitchens. Their wood siding and roofing should also be carefully inspected.
With that said, if you want a home with a design that will never feel outdated, the Cape Cod's simplicity and versatility will suit your needs. These are also the types of homes that you can really put your own stamp on with minor or major design updates.
To learn more about new and historic Cape Cod houses for sale in the Phoenix area, please contact our real estate agents. Our team is ready to help you find some of the best real estate in Phoenix and other areas across the Valley of the Sun. We look forward to helping you discover your perfect home!
Want To Buy A Cape Cod Home?