Bungalows are cozy, cottage-like dwellings that offer fine craftsmanship inside and out. Learn about the history, characteristics, and strengths and challenges of Bungalow architecture. Plus, explore Bungalow homes in the featured listings below and learn which historic Phoenix neighborhoods have this architectural style.
Neighborhoods With Bungalow Homes
Bungalows are the quintessential urban dwelling. They're a frequent sight in many historic Phoenix neighborhoods, particularly Roosevelt and other downtown areas. Explore neighborhoods with both new and historic Bungalow style homes below.
Featured Bungalow Home Listings
Find Bungalow houses for sale in Phoenix, along with homes in surrounding areas like Scottsdale, Mesa and Tempe. Please note that the listings below may not be complete because the MLS does not always label architecture correctly. Please browse the neighborhood pages above to see more Bungalow style houses for sale.
[showcaseidx_hotsheet name="Bungalow"]
Bungalow Architecture History & Phoenix Roots
Also known as American Craftsman Bungalow (1900s-1930s) — The archetype for the modern Bungalow originated in India during the 1800s when the country was under British rule. They were designed for English officers who wanted small, economical homes that could be built quickly. Laborers constructed low-rise dwellings with wide, covered porches that provided shade from the scorching sun. In the 1880s, Bungalows became fashionable in England as the Arts and Crafts movement popularized, and there was a new focus on returning to handicrafts. The movement picked up steam in America at the turn of the 20th century and Bungalows became the reigning form of architecture across the U.S. They were even sold as prefab kits from companies like Sears.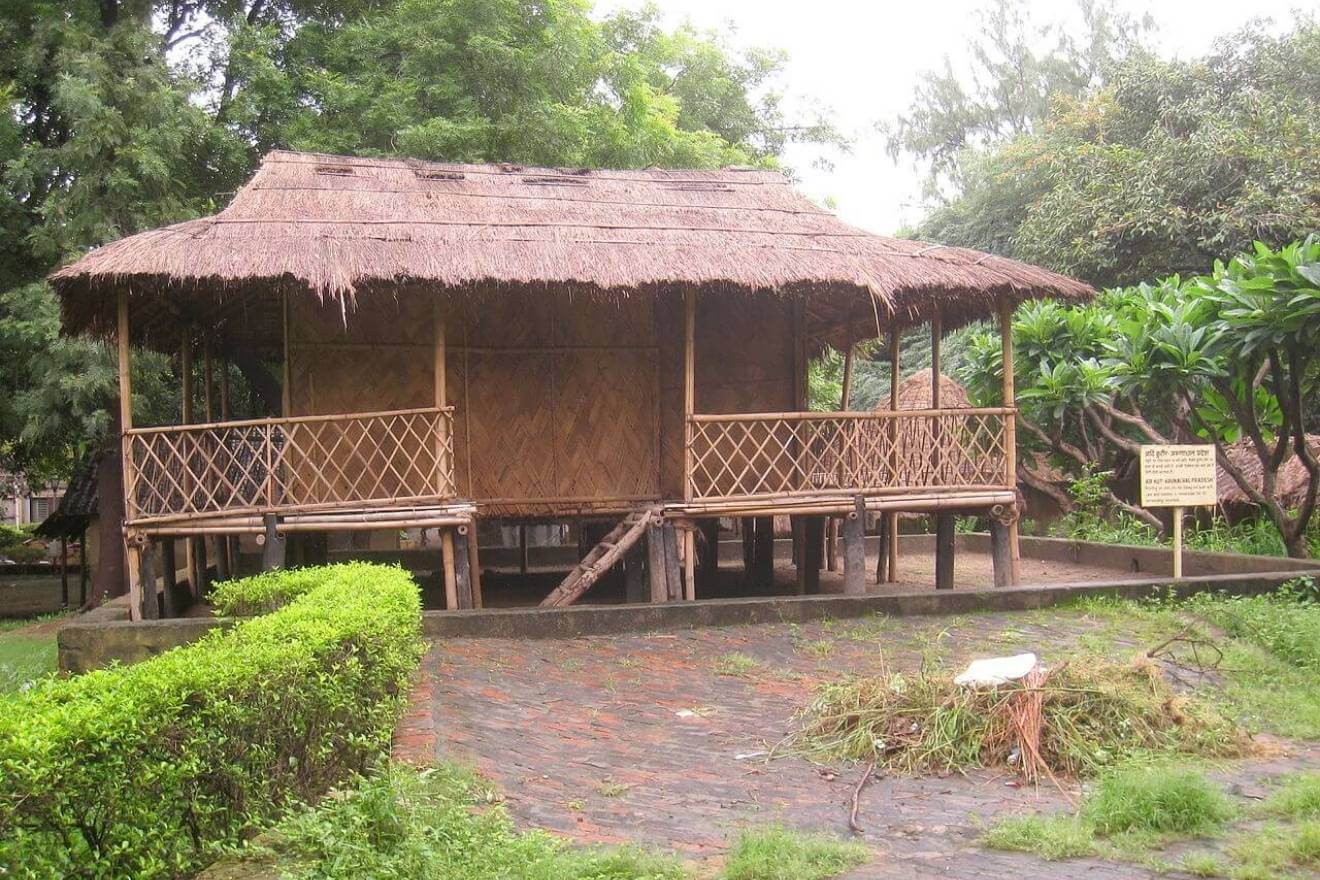 The word Bungalow comes from the Hindustani word Bangla, which means "belonging to Bengal," where these small homes first emerged. Bungalows were an adaptation of the local one-story huts found throughout India in the 19th century.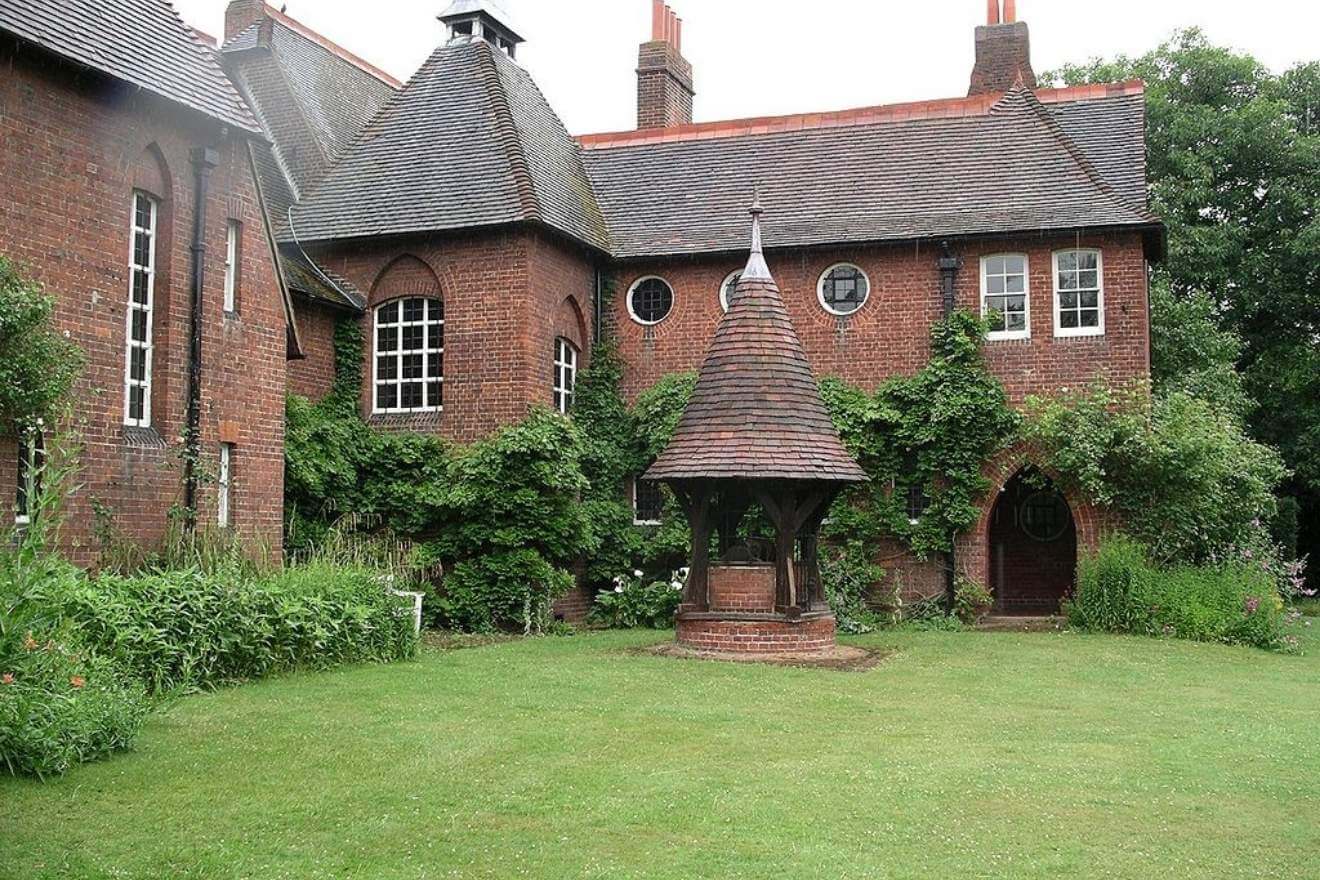 William Morris, a leading founder of the Arts and Crafts movement in England, pushed for a move away from industrialized, machine-made designs in favor of handicrafts. He was moved to build upon the Victorian Queen Anne style home and infused Bungalow architecture into his building. Craftsman and Bungalow architecture were favored by Morris and those in his movement.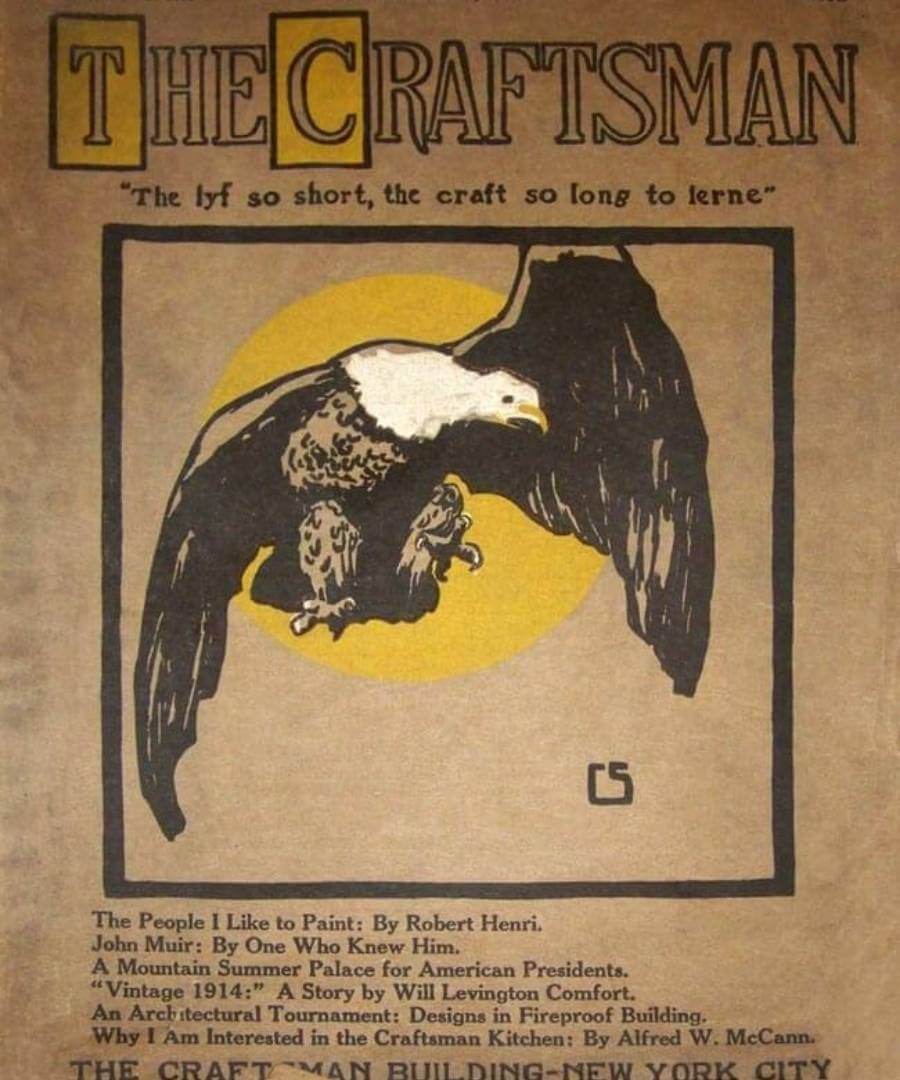 When the Arts and Crafts movement gained popularity in America, furniture maker Gustav Stickley, who founded The Craftsman magazine, helped propel the Bungalow style home to dominance.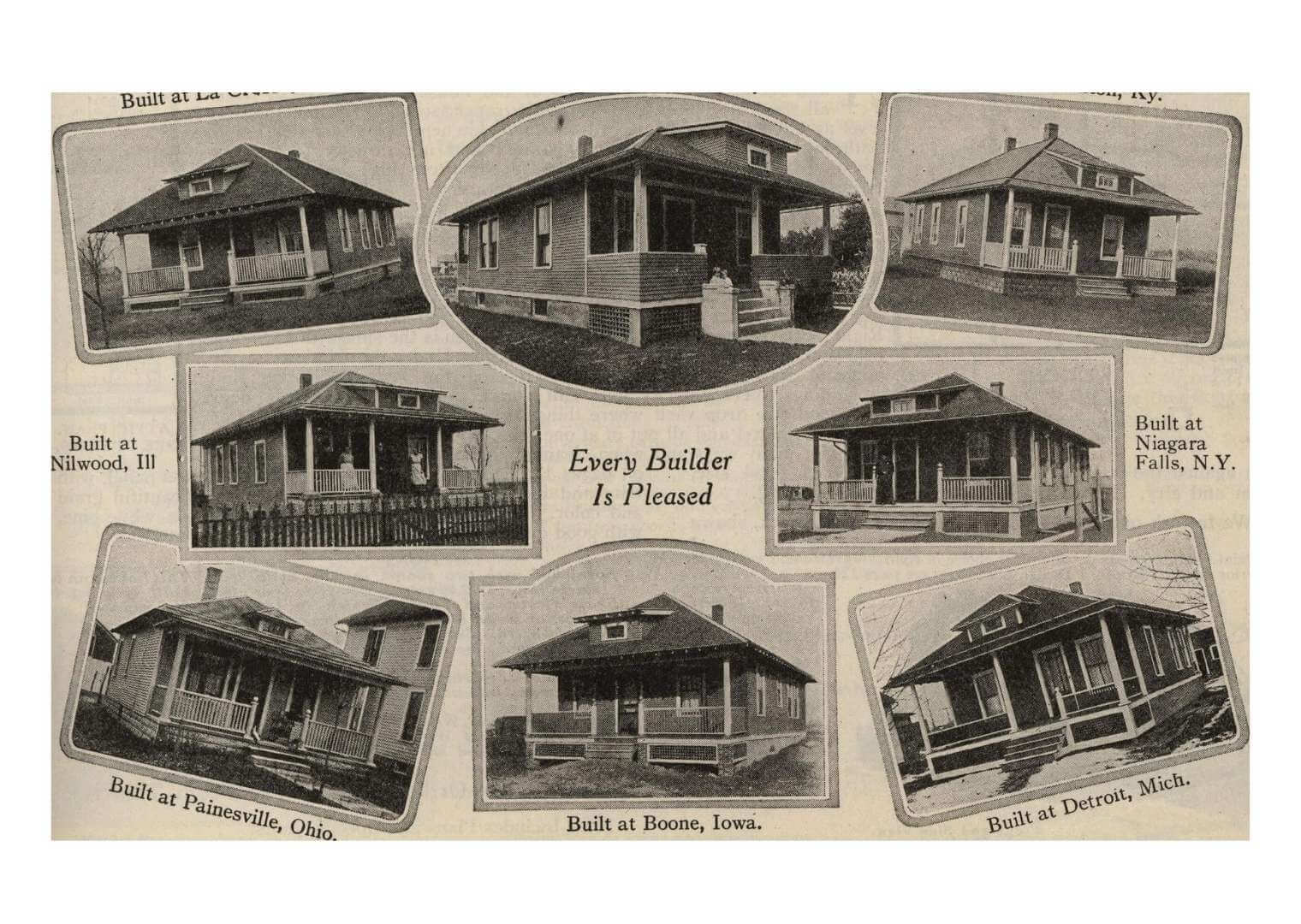 Businesses like Sears and The Aladdin Company sold prefab kits, making it easy for prospective homeowners to build their own Bungalows with the help of local craftsmen. In addition, after World War II returning veterans purchased affordable Bungalow homes using their G.I. bill funds.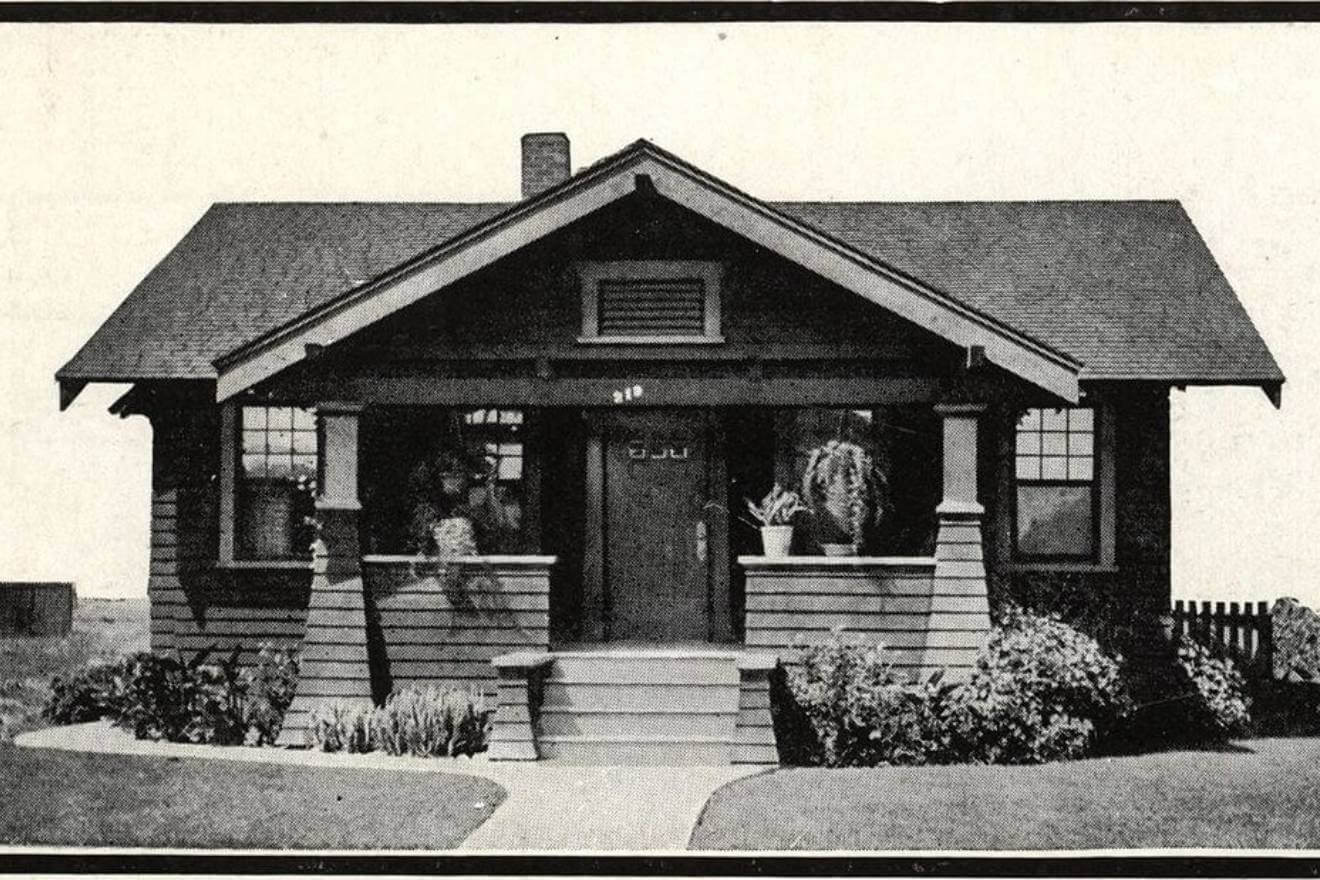 Following World War II, Ranch style homes became more in vogue and the popularity of Bungalows waned. However, they saw a resurgence of interest. Bungalows became the most prominent style of home in many U.S. cities including downtown Phoenix where it was the primary style of the first homes built in neighborhoods like Woodlea, Oakland and Roosevelt.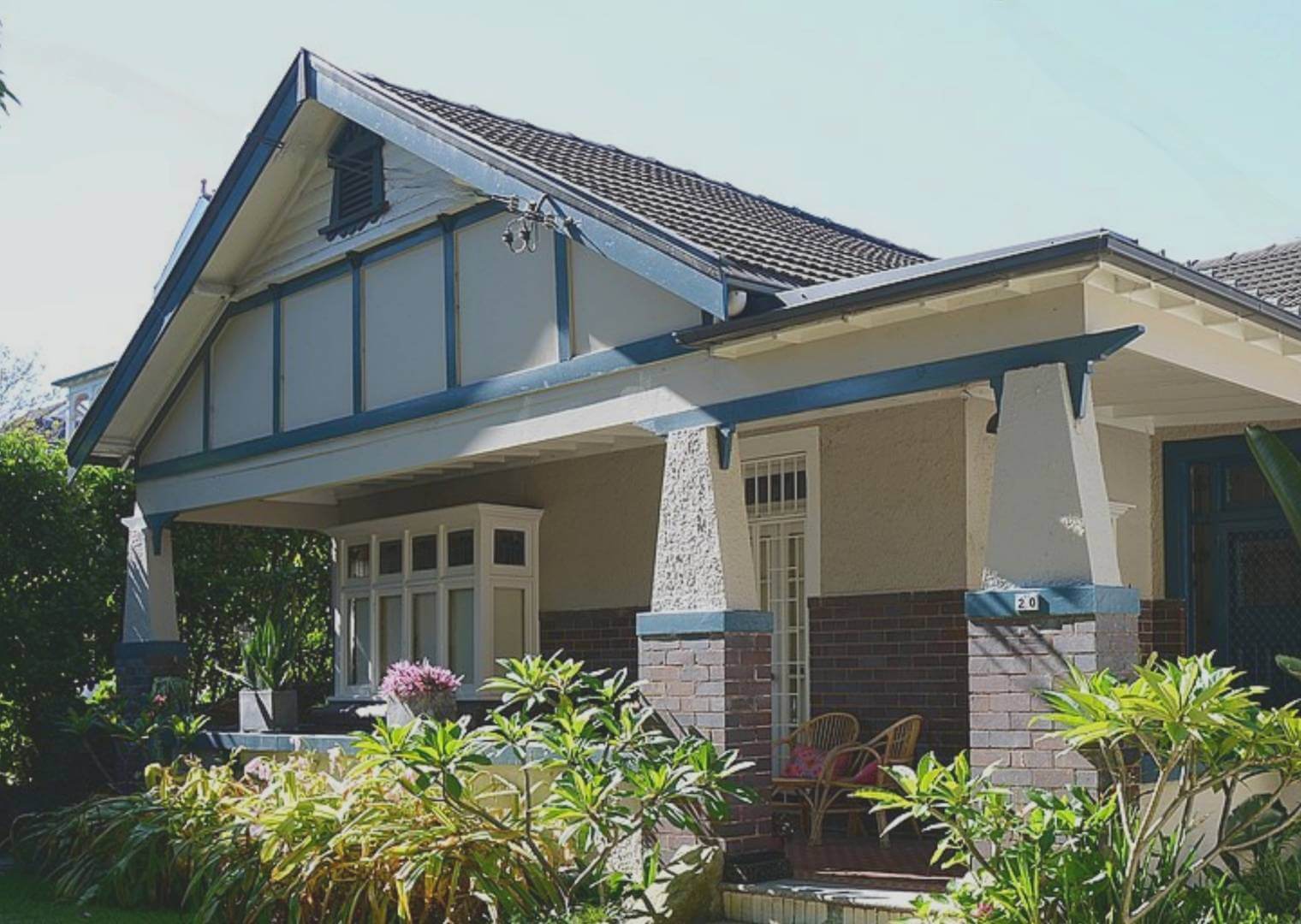 Bungalows in many sizes were built in most all Historic Phoenix neighborhoods. The high quality, interior & exterior features, and grand porches created a beautiful social display around Phoenix .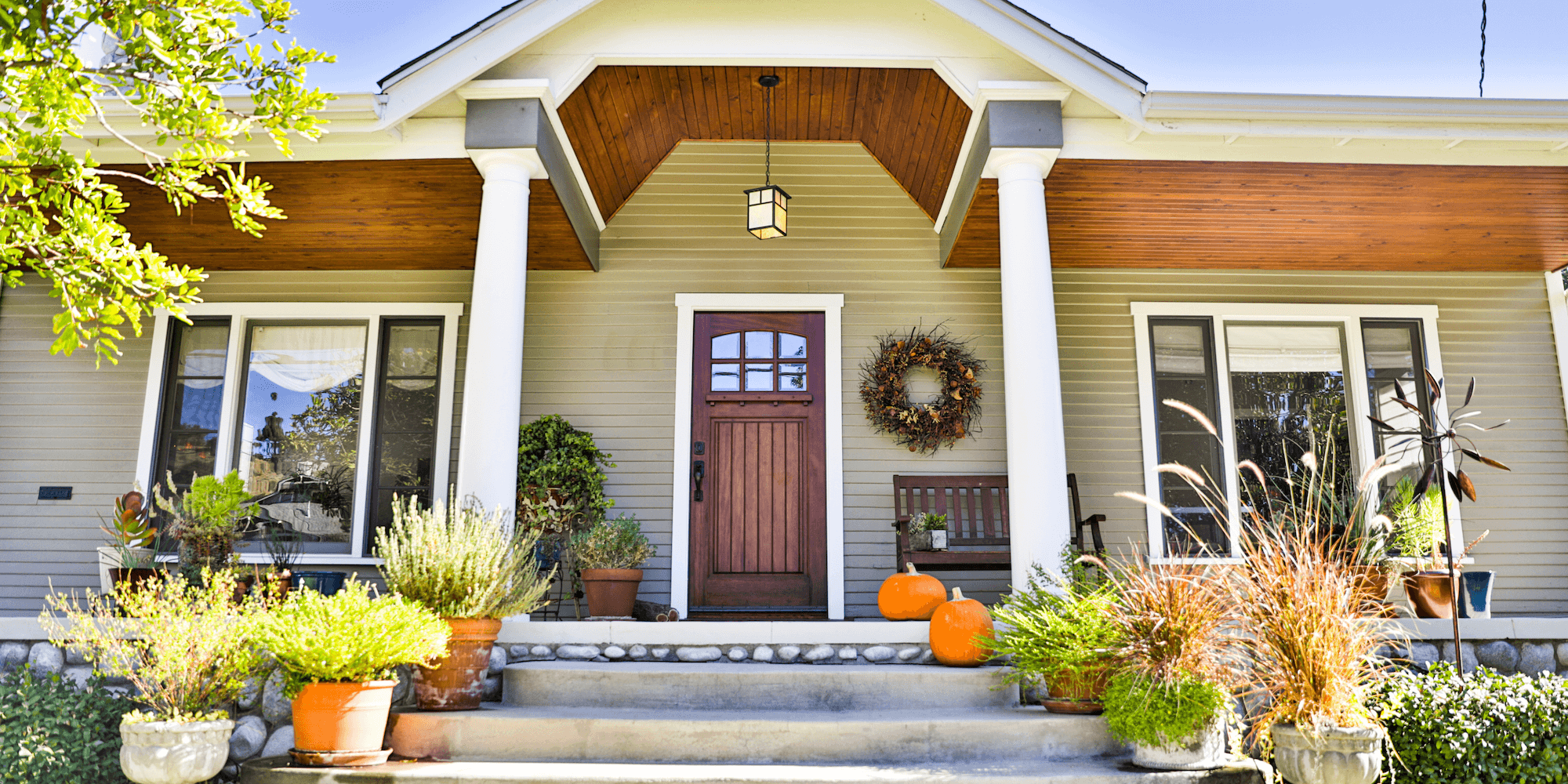 New, custom-built Bungalow style homes can also be found in Phoenix and across the Valley. They often have historically accurate exteriors and modern interiors with the same type of open concept floor plans as original models.
Characteristics of Bungalow Architecture
The traditional American Bungalow has a lovely simplicity and handcrafted feel. They're small rectangular homes with one or one and a half stories. Two-story models also exist but are more rare. Upper stories are often built into the roof and may have dormers.
Large double- and single-hung windows cover the front of these homes. Above this there are low-pitched sloping roofs with gable or hip designs. Wide overhanging eaves and exposed rafters accentuate the roofline. Having multiple gables appear at the front is common as well.
Offering a place to relax and see your neighbors, verandas typically span the full length of the front and sometimes sides of these homes. The verandas are roofed and open-walled with square or round columns and railings surrounding the perimeter. Even if porches don't cover the entire facade, they are usually still generous in size and give the entryway a pronounced look.
On the interior, vaulted ceilings and exposed beams are common highlights. They lend a dignified appearance and really emphasize the handcrafted nature of Bungalow design. Built-in cabinets and shelves are notable features of the Bungalow style too, along with built-in light fixtures. This not only creates a sense of uniformity, but also makes effective use of a smaller space. Open floor plans also help maximize space and give these homes a larger feel.
Most Bungalows include a prominent fireplace and chimney. The fireplace represents family and is an important feature in this style of architecture. Fireplaces are located in the living room, which is often at the center of the floor plan.
Other styles of Bungalow homes have their own specific characteristics. For example, Tudor Bungalows have steeply pitched roofs, narrower windows, and more intricate details on the doorways and chimneys. While Prairie Bungalows have Prairie style windows, flat chimneys, and piers that support the porch roof.
Bungalow Strengths & Challenges
Challenges with Bungalow architecture are centered around size and interior lighting. Bungalows are smaller in size and there isn't much space between rooms, which are all usually located next to each other. Sound can travel easily through the walls from room to room. Large eaves and front verandas also tend to shade the windows and block natural light from getting inside. In addition, traditional Bungalows do not have attached garages and carports are also rare.
With that said, Bungalow architecture offers a multitude of strengths. Since they are lower to the ground, it's easy to clean out gutters and maintain their roofs. They also offer privacy from neighborhoods since tall trees aren't required to block the windows. Many types of shrubbery and small trees usually provide adequate privacy.
Since most have no or few stairs, Bungalows are easy to navigate for people with impaired mobility. They're also a good option for starting families with small children.
Furthermore, Bungalows are known for being well-built, hence the name Craftsman Bungalow. They tend to hold their value very well when properly maintained. The simplicity of their design also stands the test of time. If you want a home that will never look dated, a Bungalow will suit your needs.
To learn more about new and historic Bungalow houses for sale in the Phoenix area, please contact our team of local real estate agents. We'll help you find some of the best real estate in Phoenix, Arizona and other cities across the Valley. We look forward to hearing from you!
Want To Buy A Bungalow Home?