Hi! We are Vanessa & David
We will work as a team for you.
When you work with us, you get both of us serving you in our dedicated roles. We believe you deserve maximum attention and support, and by working together we raise the level of service. We believe that commitment, focus, dedication, and good communication are the cornerstone of our relationship with you. We will both be available to you by phone, email, or text anytime you need us.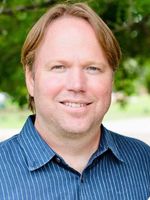 David Marler
Buyer & Seller Agent
Investment Expert
David was born in a real estate family and from a young age was an Phoenix investor, contractor, builder, flipper and now realtor. He has great knowledge & expertise in Arizona real estate. As your realtor - he will guide you through your buying and selling process to help you make a solid investment in your dream home.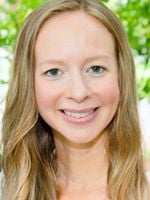 Vanessa Clayton
Buyer Lifestyle Expert
Home Listing Marketing Manager
Vanessa grew up working in her families residential & commercial real estate business over 20 years. She went on to be a real estate coach to celebrities, public figures, CEO's, and investors in Los Angeles, the Unites States, & Europe. On your journey, she will give you support at every step. And when selling, she will be your listing marketing manager.
Living in our historic home is about creating a unique space and way of life for our family.
If you are like us, you want more than a cookie-cutter house in the suburbs. You want a unique home that reflects who you are, with a vibrant community, and local amenities that will help you build a life you love.
Since founding Historic Phoenix Homes, we have made it our mission to support those who want to plant roots here and access the hidden gifts that Central Phoenix has to offer.
What drives us is helping you realize your dreams. We are eager to help you fulfill the life you are looking to create. We see you as a partner and will give you every kind of support that you need to find the perfect home.
David Marler & Vanessa Clayton, Historic Phoenix Homes
We ❤️ Phoenix!
When we're not helping people realize their real estate dreams, we are adventuring around Phoenix with our darling daughter Luna and our big family — having parties, going to the park, eating good food, dancing, enjoying the outdoors, snuggling up to Netflix, or traveling somewhere beautiful.
We ❤️ Our Clients
---
Loading...